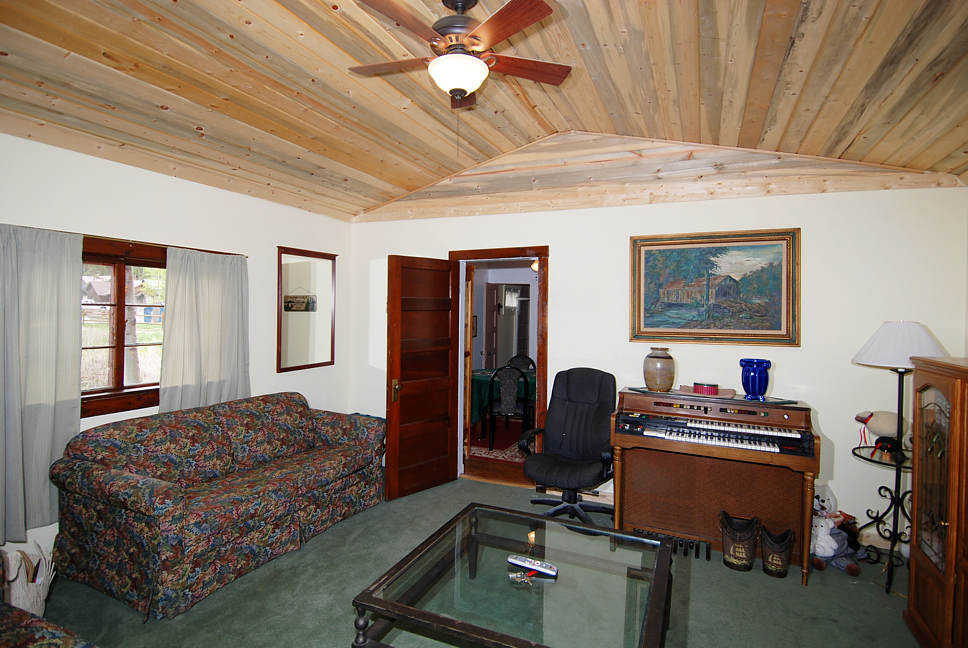 Click on photo to step through the door into the kitchen and dining area. Scroll down to walk to the door and look back.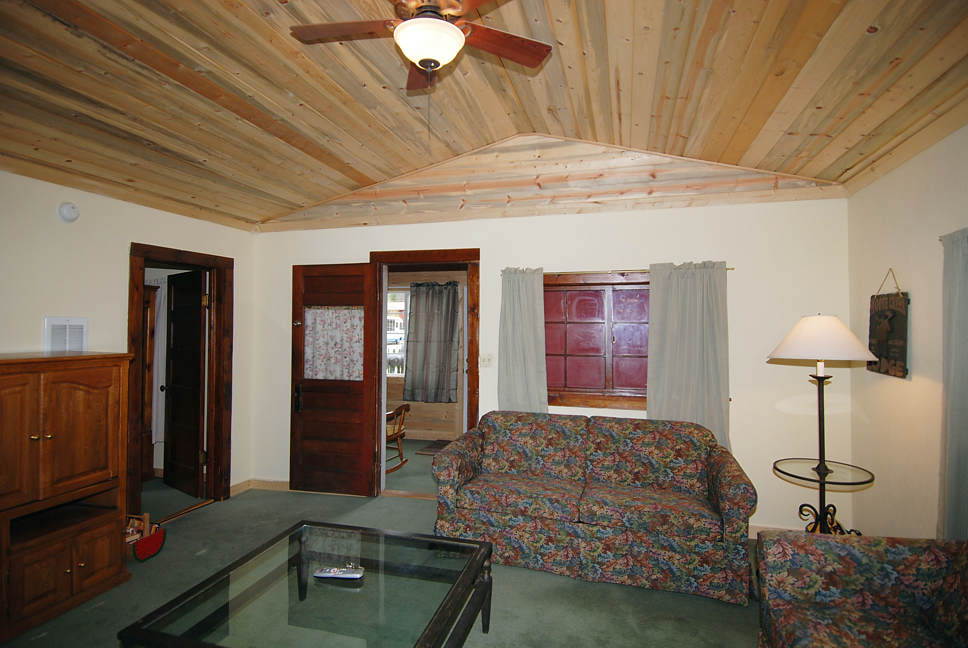 Scroll down to see the home's large south-side entryway through the doorway directly ahead. The other door is to the bedroom.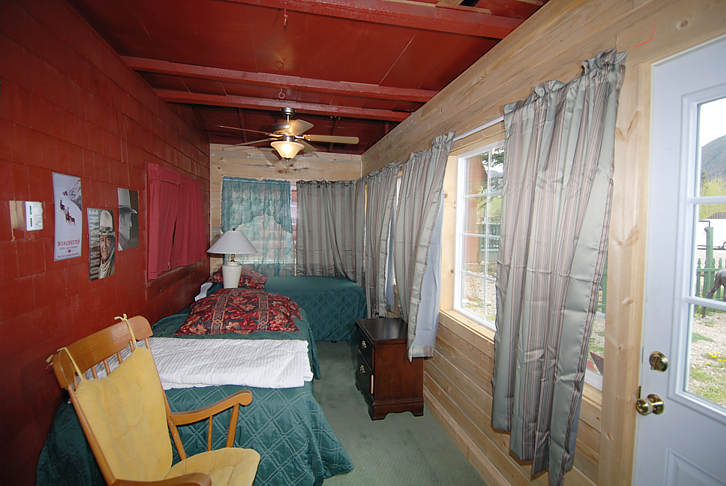 Click on photo to see the cabin's kitchen and dining area and also its one bedroom.

..

.. return to list ..