Scroll down each page that opens to see everything.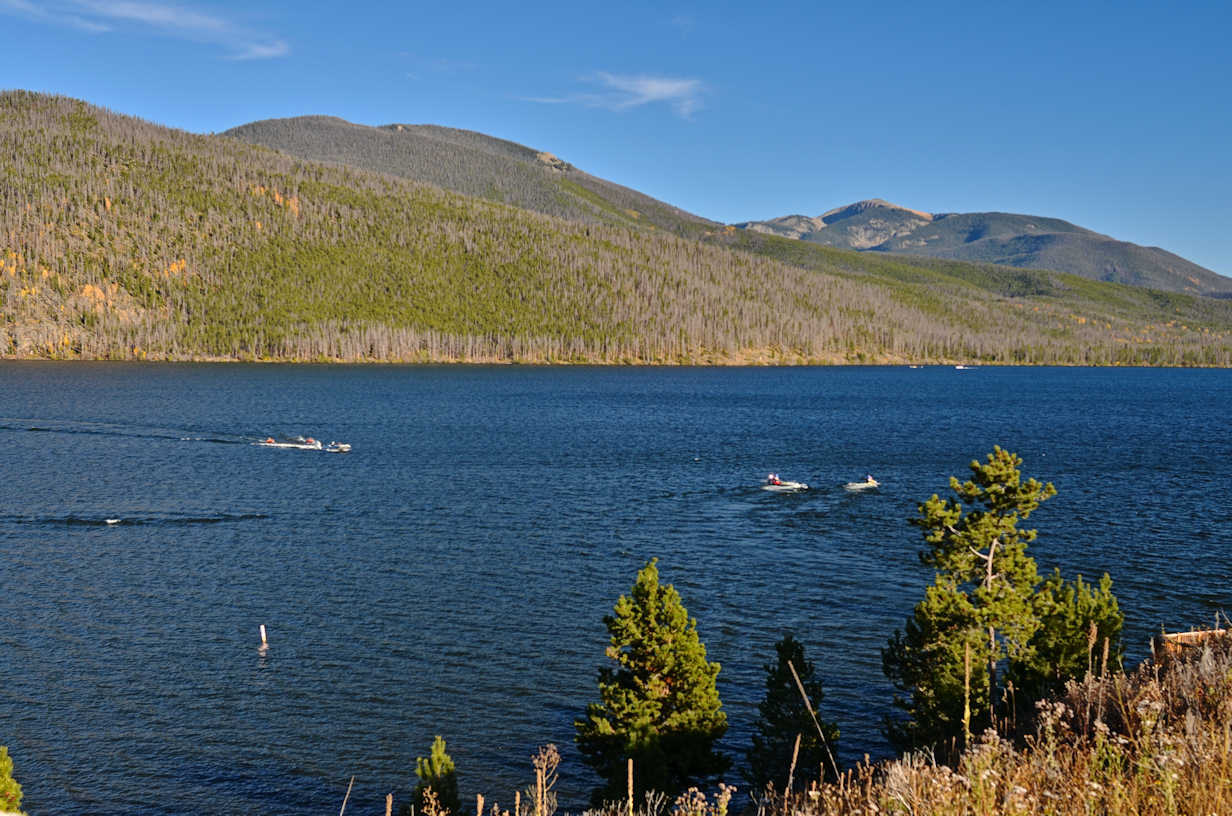 Scroll down for more views. Click on a photo to see the level area with utilities ready for your dream home to become a real place that you live in and walk around.

Moose Ridge: Lakeside home sites with protected views across the lake of Rocky Mountain National Park—a shore
that will never be built on. Expansive views from the north end of Shadow Mountain Lake to the islands at the south end!
Driveway to the three home prints and access road to the water's edge are in; community water and
sewer are to the sites; just pay the sewer tap when you are ready to build. 1˝ miles south
of Grand Lake Village; go by boat in the summer and by snowmobile in the winter!
Each site is $595,000 - you get the first choice!
Highway 34, 1.5 miles south. R308864, R308865, R308866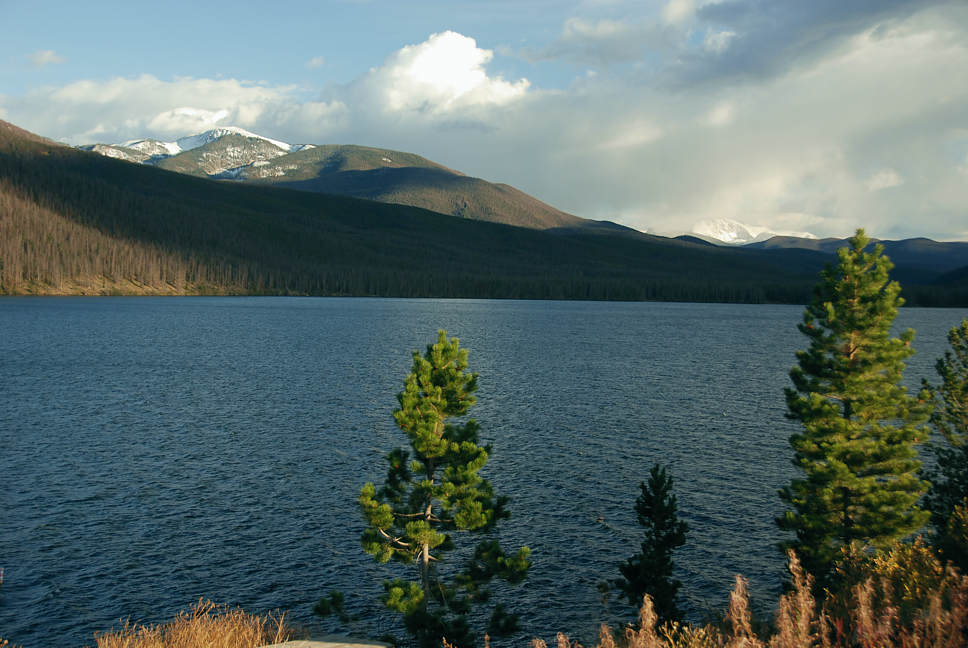 Scroll down to see the land from the water.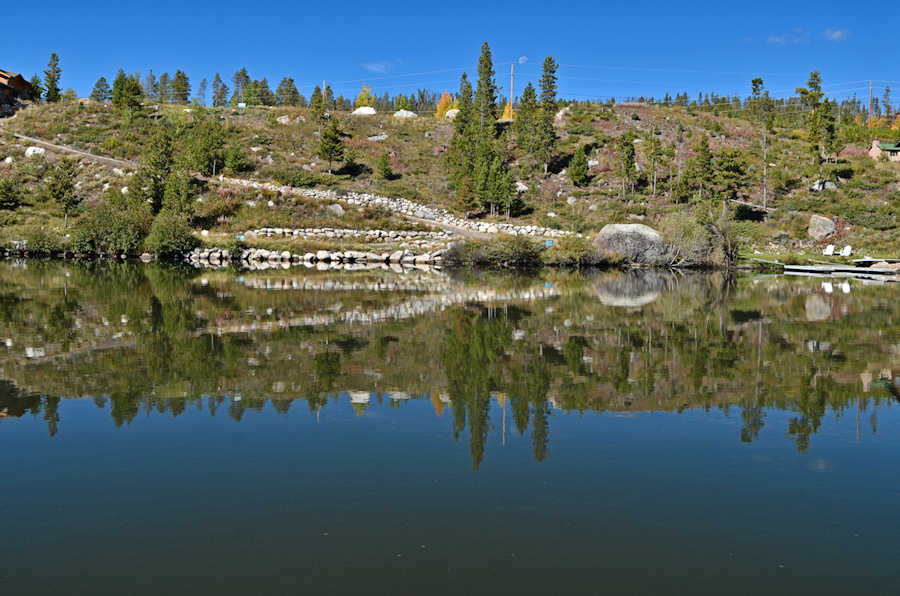 Scroll down for fall views of the home sites.

Planning your new home can be great fun and a project to involve the whole family. The level areas with attractive screening are shown below.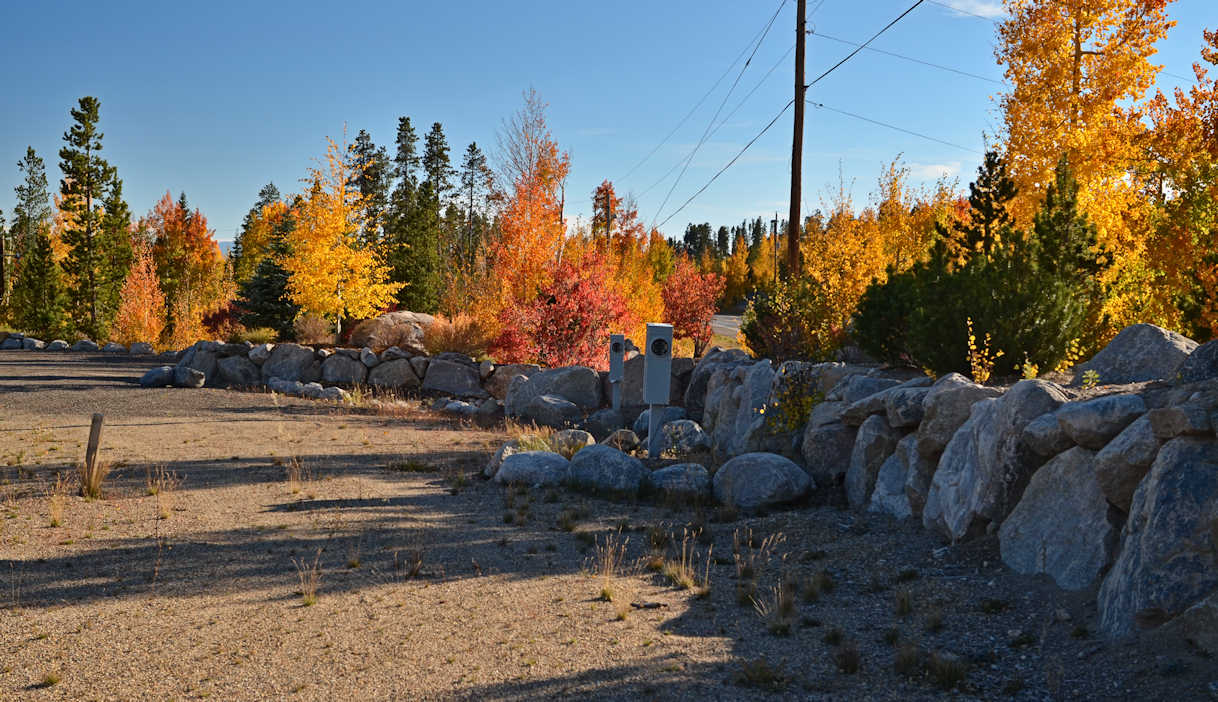 Scroll down . . . .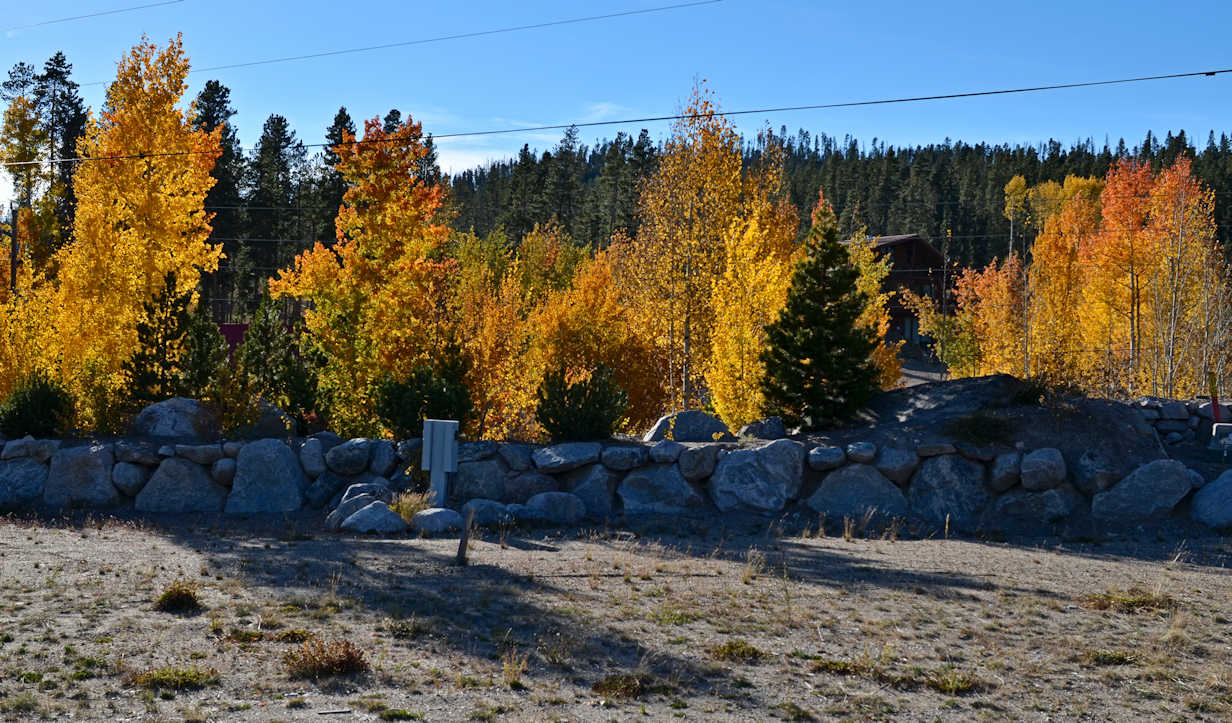 Scroll down to see the entrance area off to the left.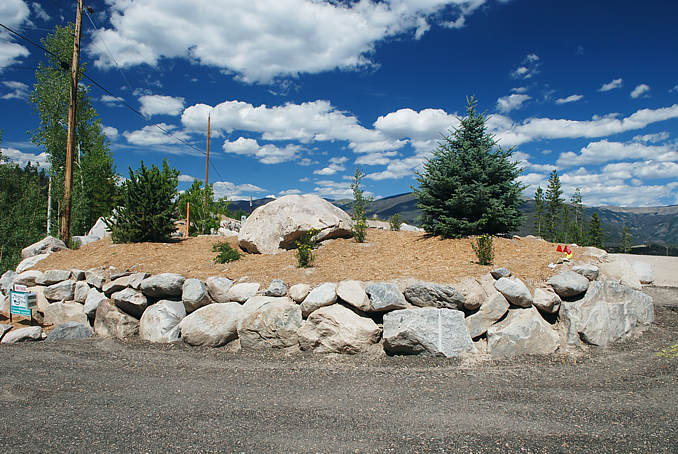 Click on photo to see more of the fine views from this well prepared and landscaped site.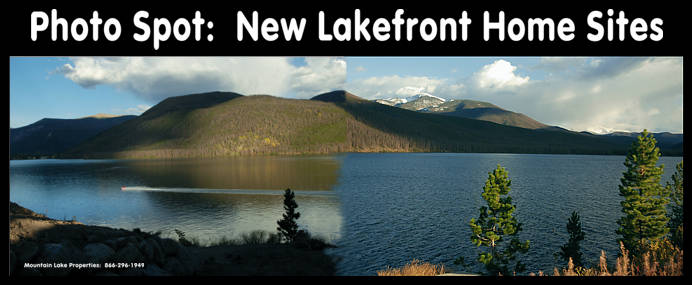 ..
.. return to list ..