Scroll down each page that opens to see everything.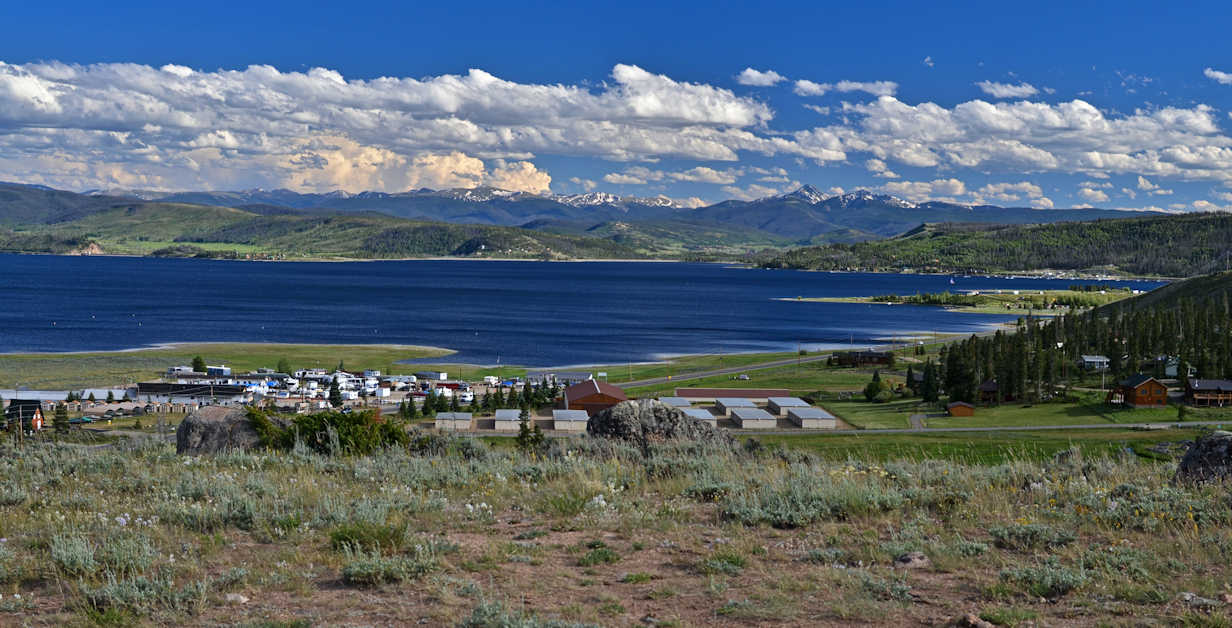 Scroll down to see more to the left and for maps of the area. Click on a photo to see views in each of the other directions.


17 ACRE hilltop site close to Lake Granby and in the center of it all. Your own private hill with panoramic
lake and mountain views. Watch the mountains be weather makers along a great expanse of the Continental Divide
from Winter Park to deep into Rocky Mountain National Park. Fine views also to the west of high tundra and
National Forest land for snowmobiling and ATVs. Iin late fall, you'll be awed as mists rise from the lake
at dawn and twirl into a thousand shapes. Build the home of your dreams with room to spare. $299,000
Overlooking the north end of Lake Granby on a hill by Soda Springs condominiums and The Stillwater Grill. PARCEL B, SODA SPRINGS SUB. 17.394 acres. R183664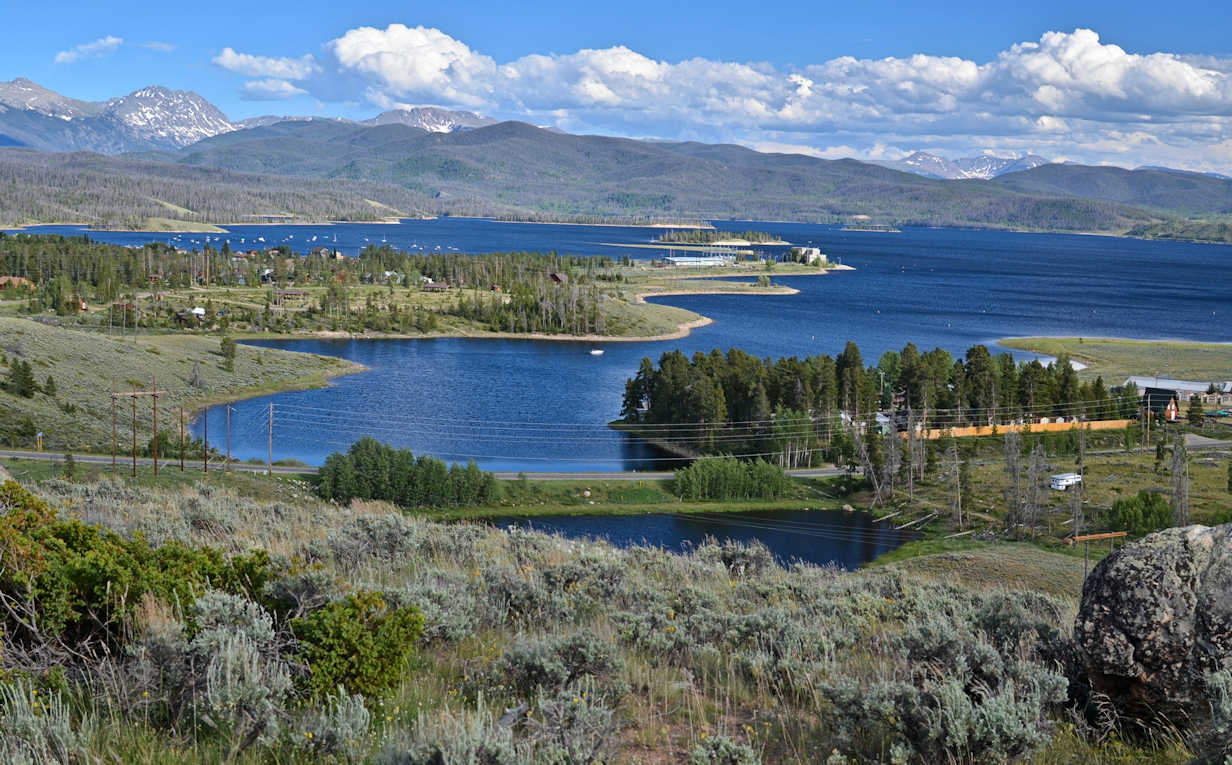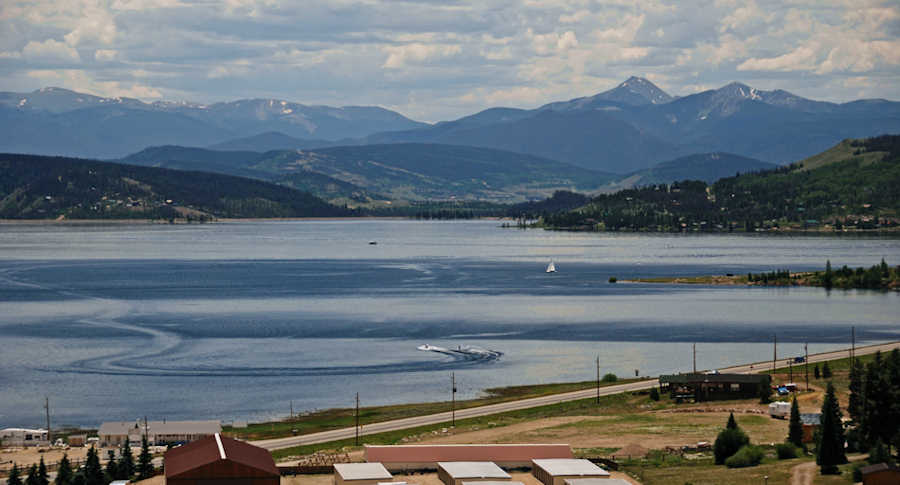 In the distance is Byers Peak and mountains near Winter Park and Berthoud Pass. A paved boat launch is off to the right.
Scroll down for maps of the setting. Click on photo to see views in each of the other directions.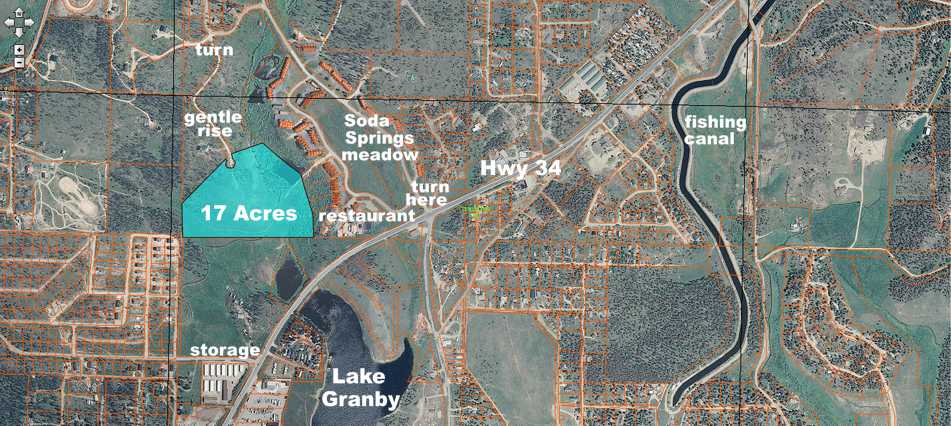 Scroll down for a wider map of the area.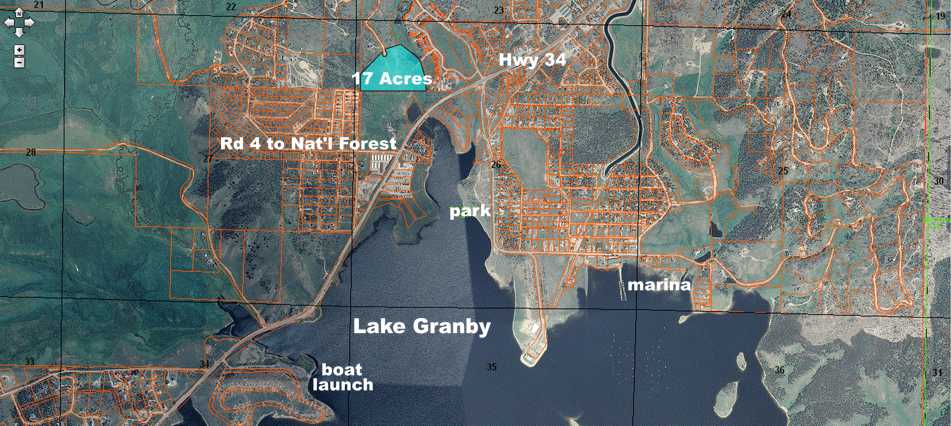 Click on photo to see views to the West, North and East.
..
.. return to list ..