Scroll down each page that opens to see everything.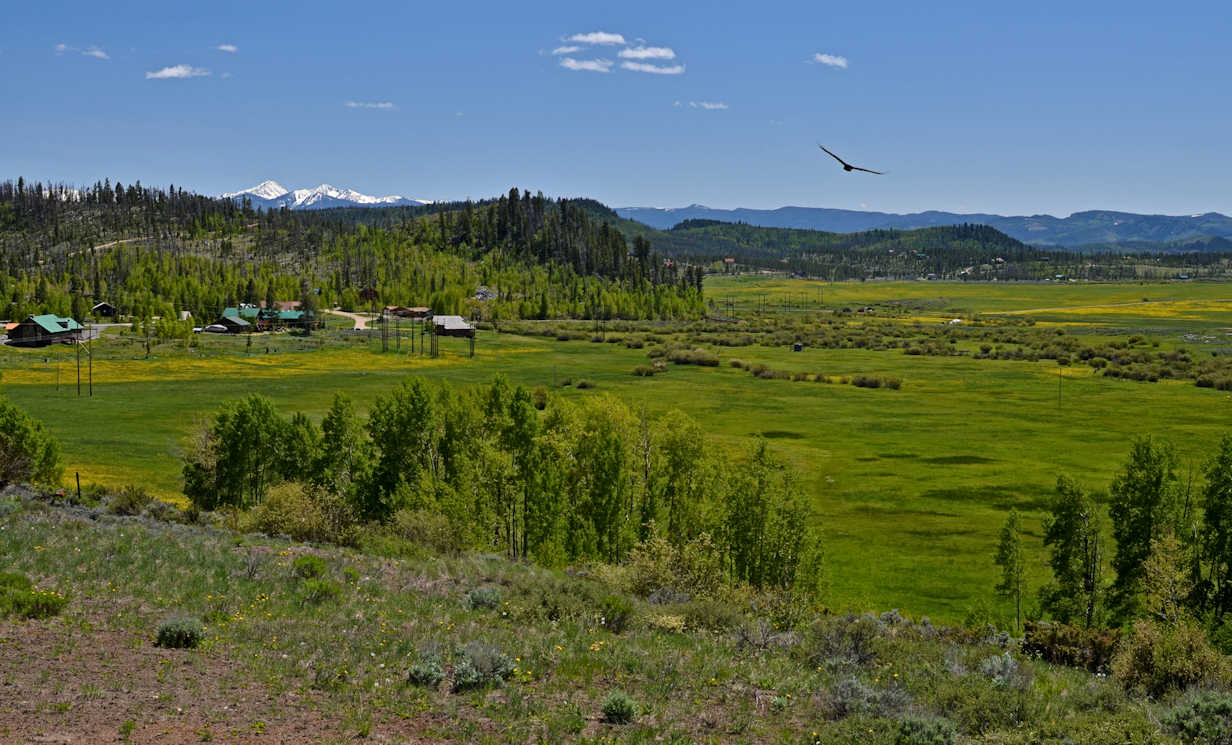 Scroll down for a bird's tour of the land! Click on a photo for light and shadows across the ranches.


Two Acres overlooking Nature Valley Ranch. Cool mountain water flows along the bottom of the home site
in one of Grand County's oldest and largest irrigation channels. It's like having your own moat!
You'll love watching shadows and sunlight slip across the meadows. As you gaze to the west, your eyes
runs along pasture and then aspen and pine forests to patches of snow in the tundra. To the east, one can
see cloudscapes along The Continental Divide. To the south, there is Byers Peak and part of the Gore Range.
Wide open southern exposure. Short drive to National Forest snowmobile and ATV trails up Road 4
or Lake Granby down the road. Well is drilled and an area is excavated for building your home. $100,000
Stillwater Small Tracts: see map below.



Scroll down to fly over to the right.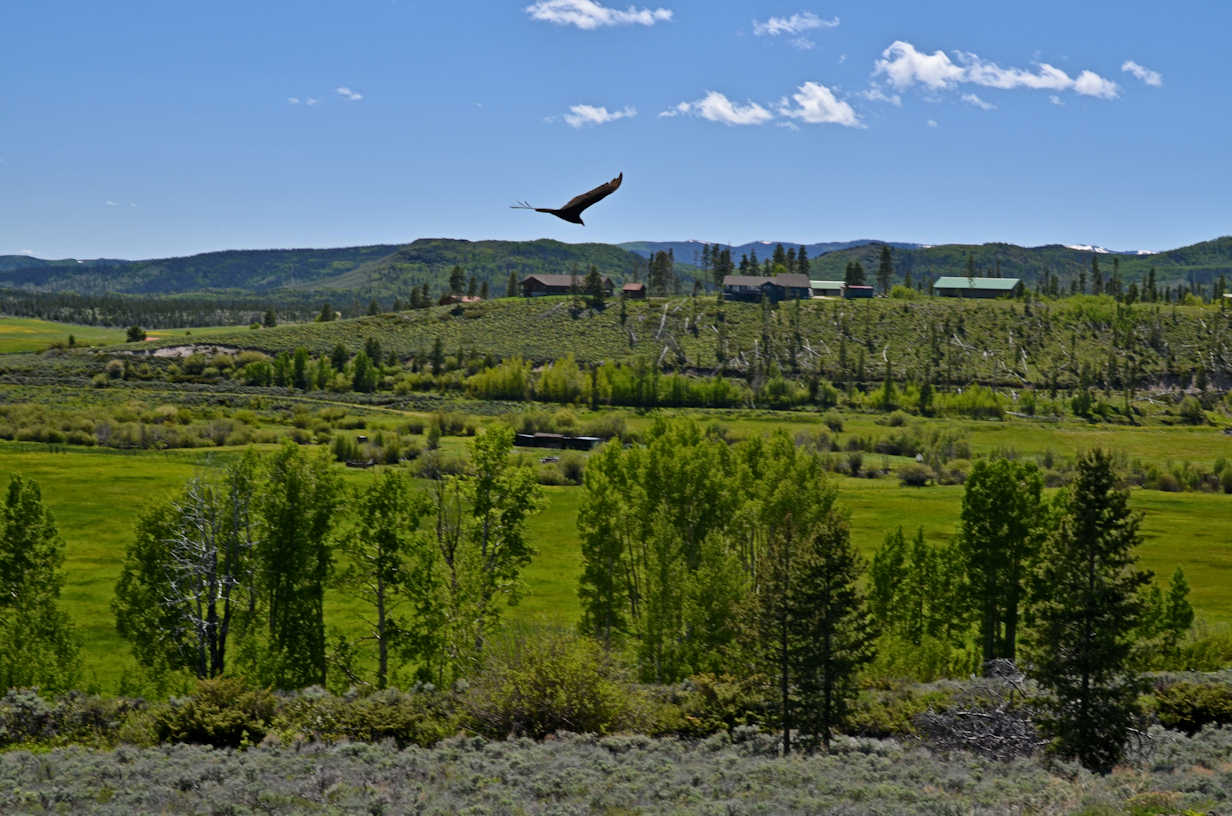 Scroll down to see the stream in the dark area.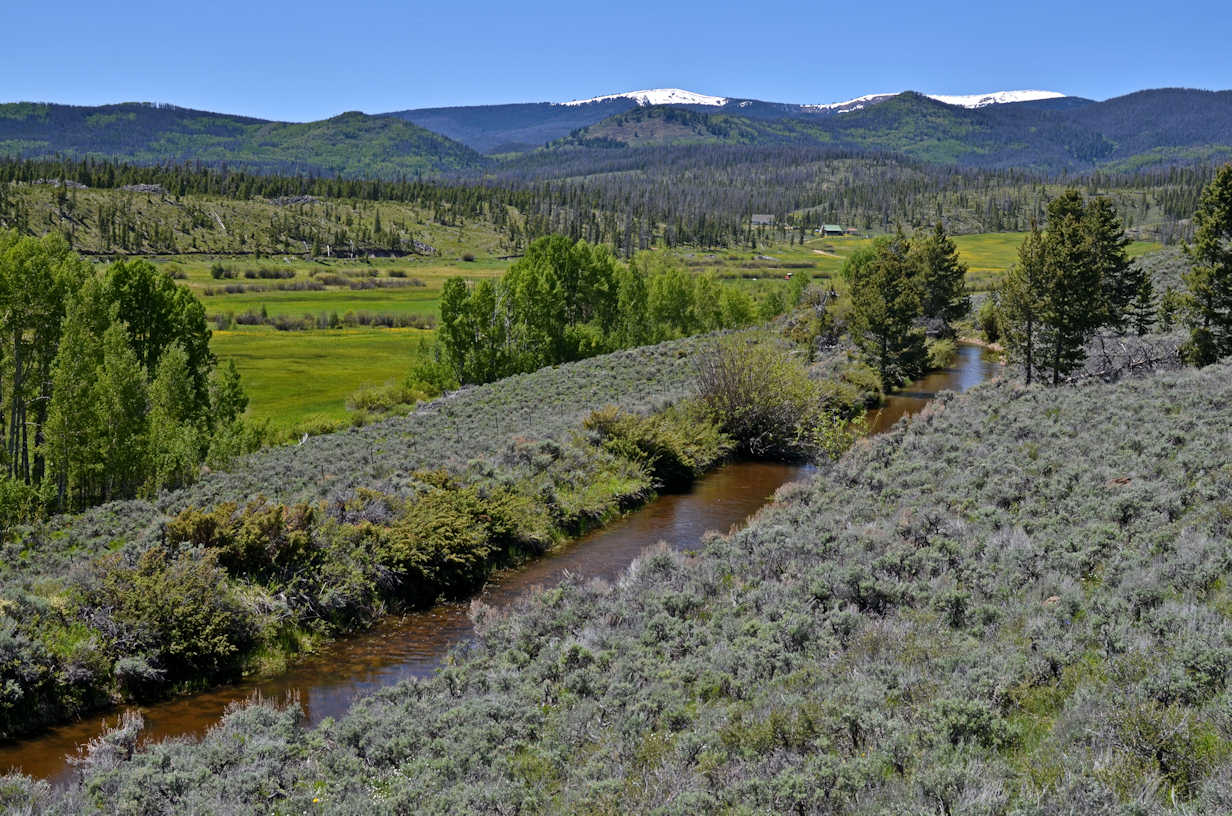 Scroll down to fly towards the snow-capped peaks and then turn back to see a carved out area for your new home.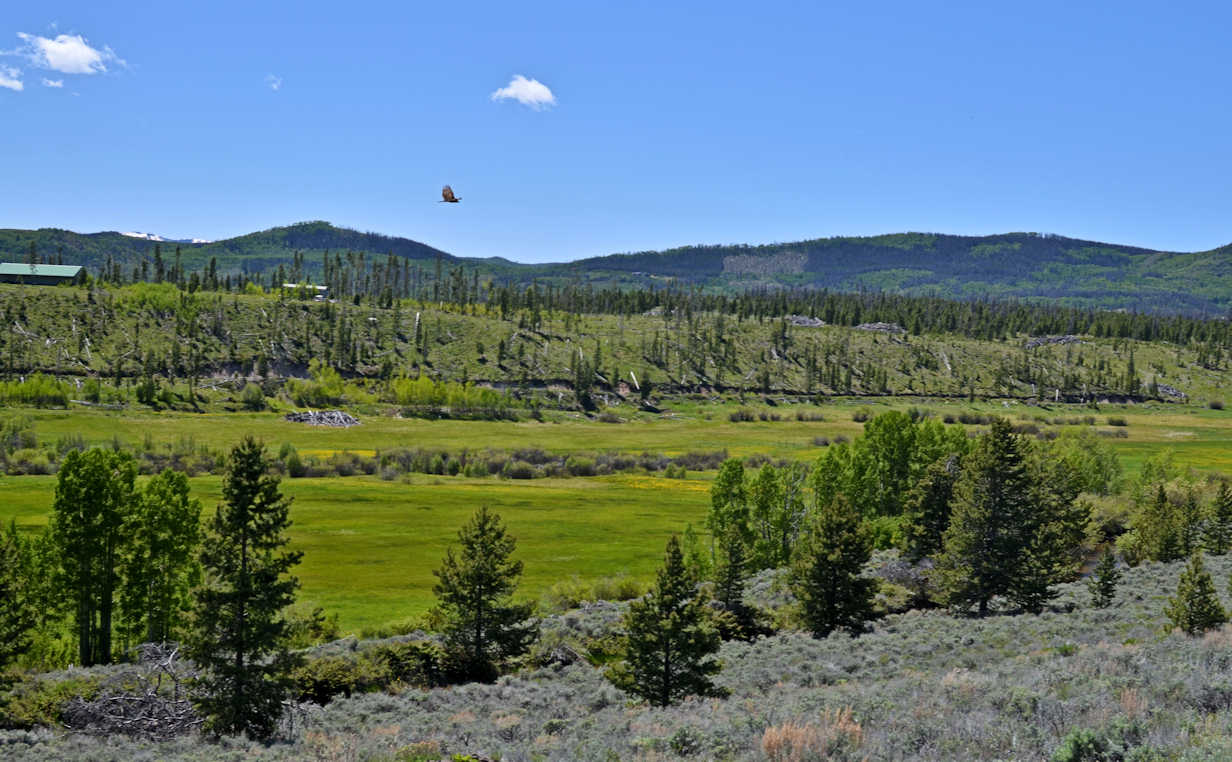 Scroll down to fly further to the right.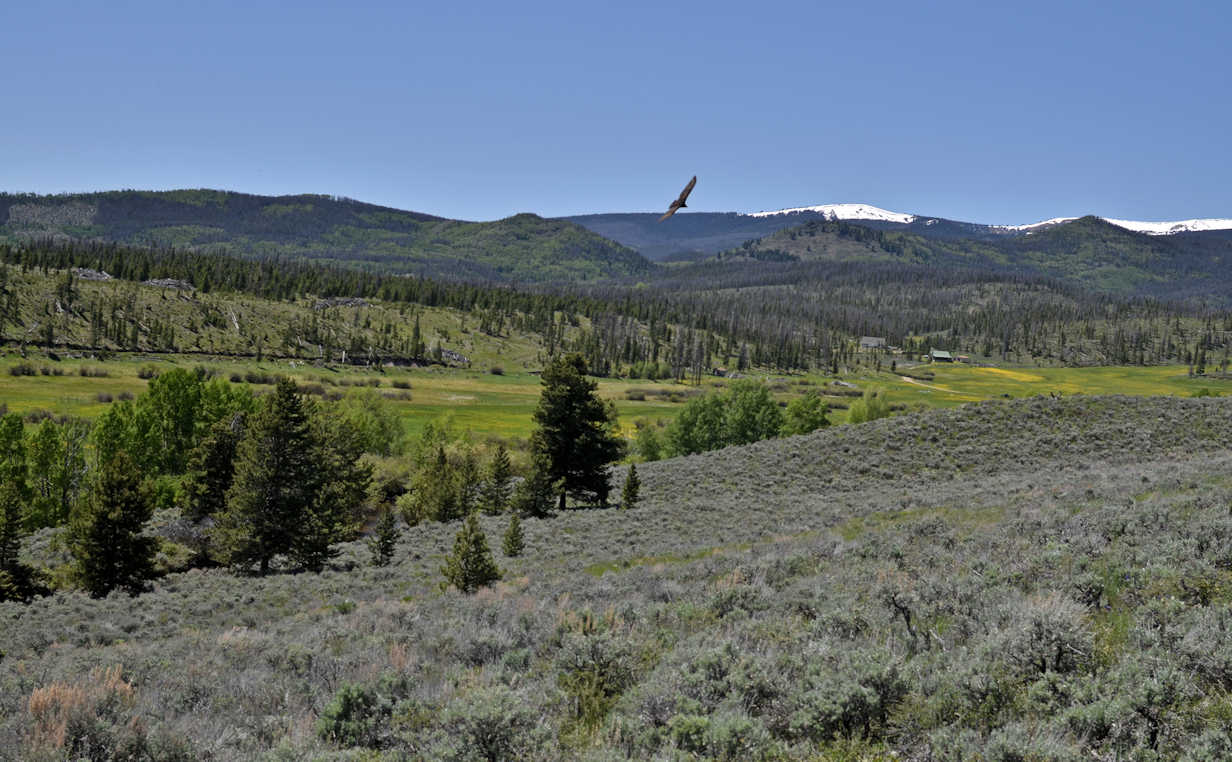 Scroll to bank back to towards the center of the land.



Scroll down to meet up with one of the bird's buddies.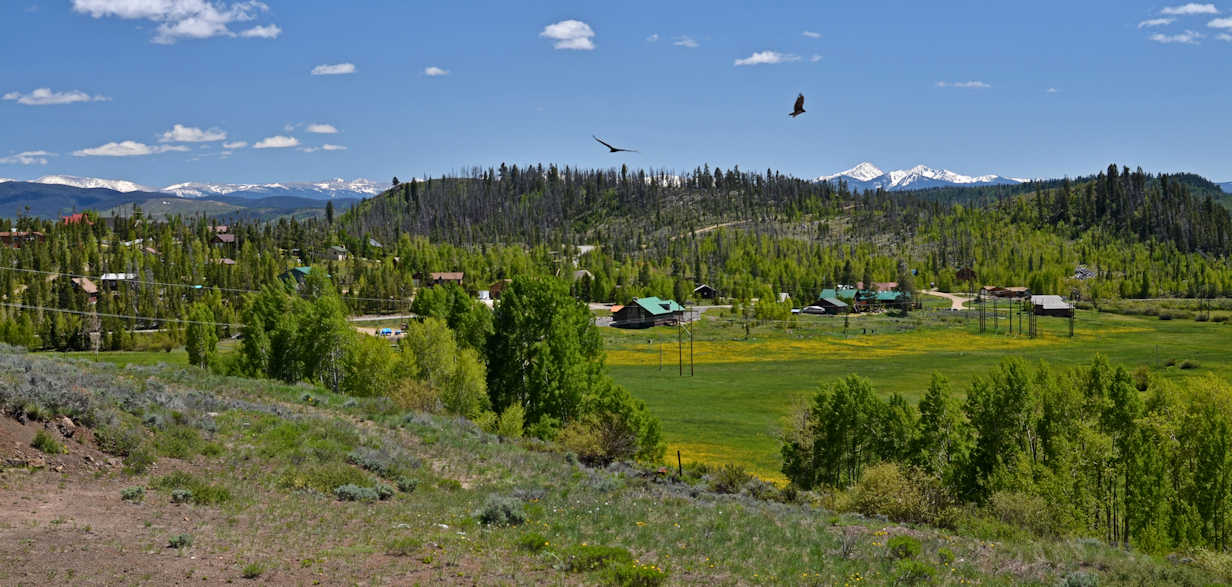 Scroll down and the birds will position themselves directly over opposite sides of the building pad.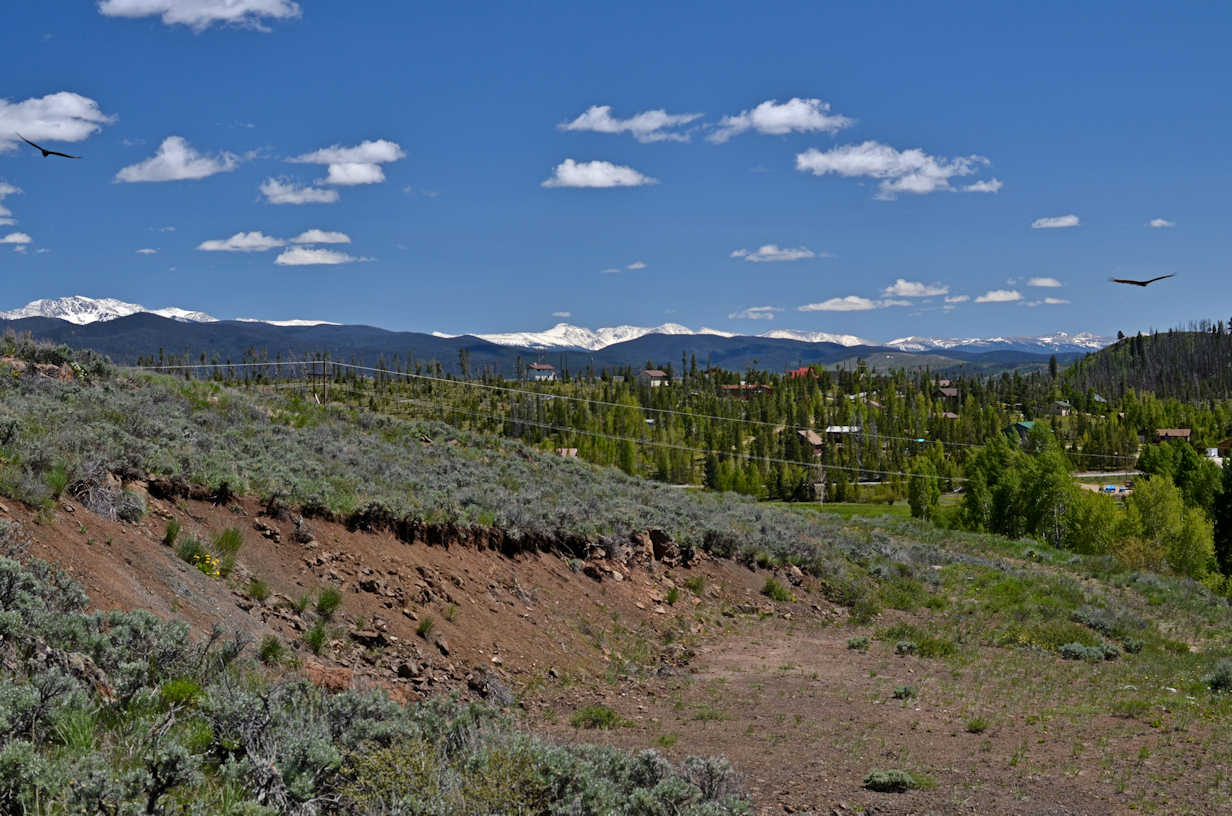 In the distance are high peaks near Winter Park and Berthoud Pass. Scroll down for a map of the setting.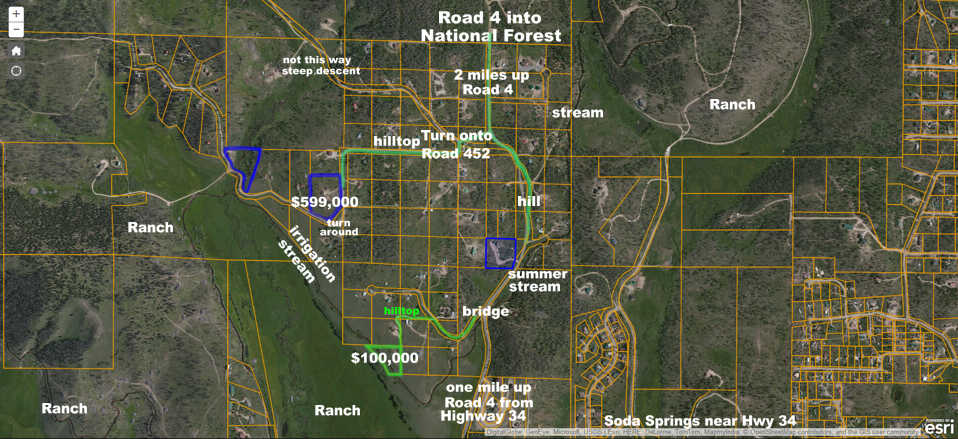 The home site by the Ranch is the triangle outlined for $100,000. There is a narrow driveway that runs due south down the hill along the land's eastern edge.
Two of the three property corners are on the far side of The Red Top Irrigation Stream. Scroll down for more fine views.


Click on map to see lights and shadows across the ranches.


..


.. return to list ..