Scroll down each page that opens to see everything.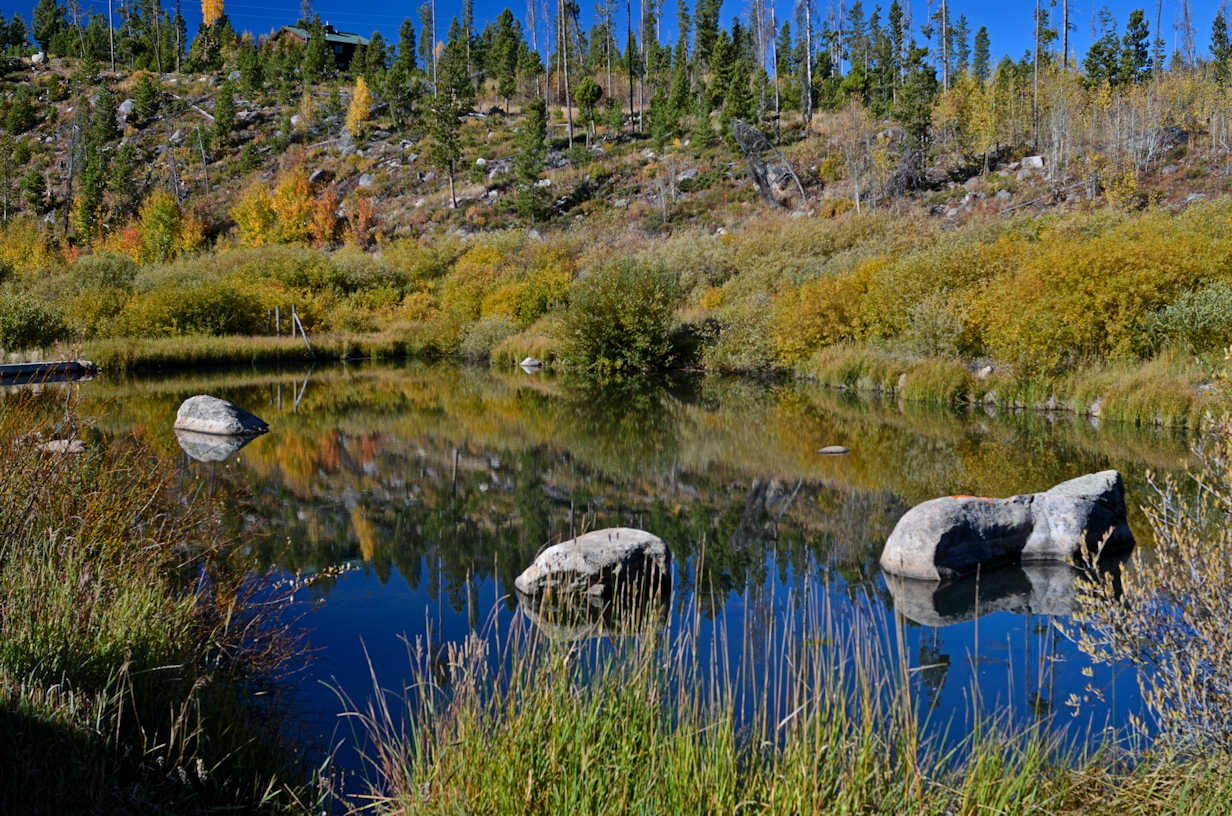 Scroll down to see the condominium from the far side of the pond.

Affordable condominium in a peaceful and pastoral setting by the back ponds of Soda Creek.
Attractive wood finish in Great Room with fireplace and high ceiling to open loft.
Two bedrooms plus loft. Two baths plus wet bar. 880 sq. ft. plus decks. $129,900
Soda Springs area, close to Lake Granby and three restaurants. 2½ miles from National Forest trails.
Soda Springs Meadowbrook #5. First building by the back ponds. #329 County Road 4421. R183790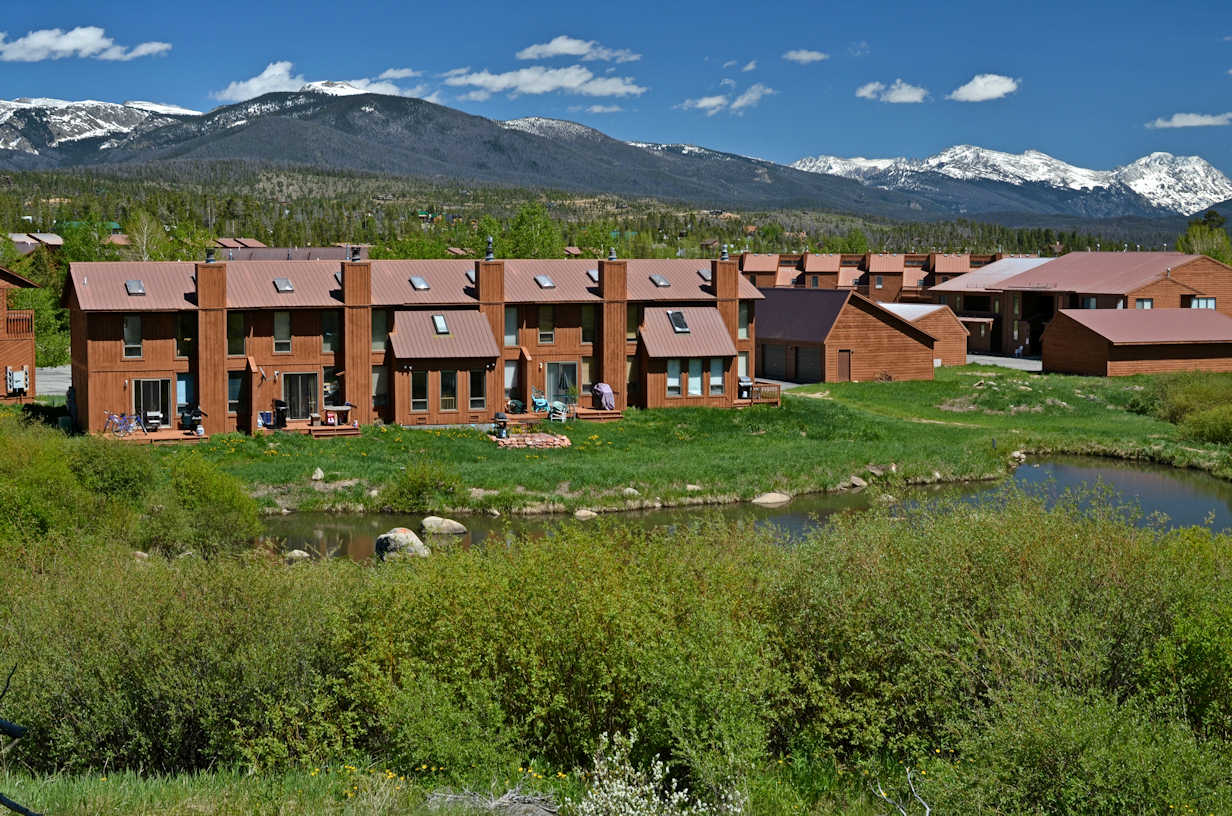 Condominium for sale is the left end of the building across the pond. Scroll down to walk around to the left where Soda Creek flows into the pond.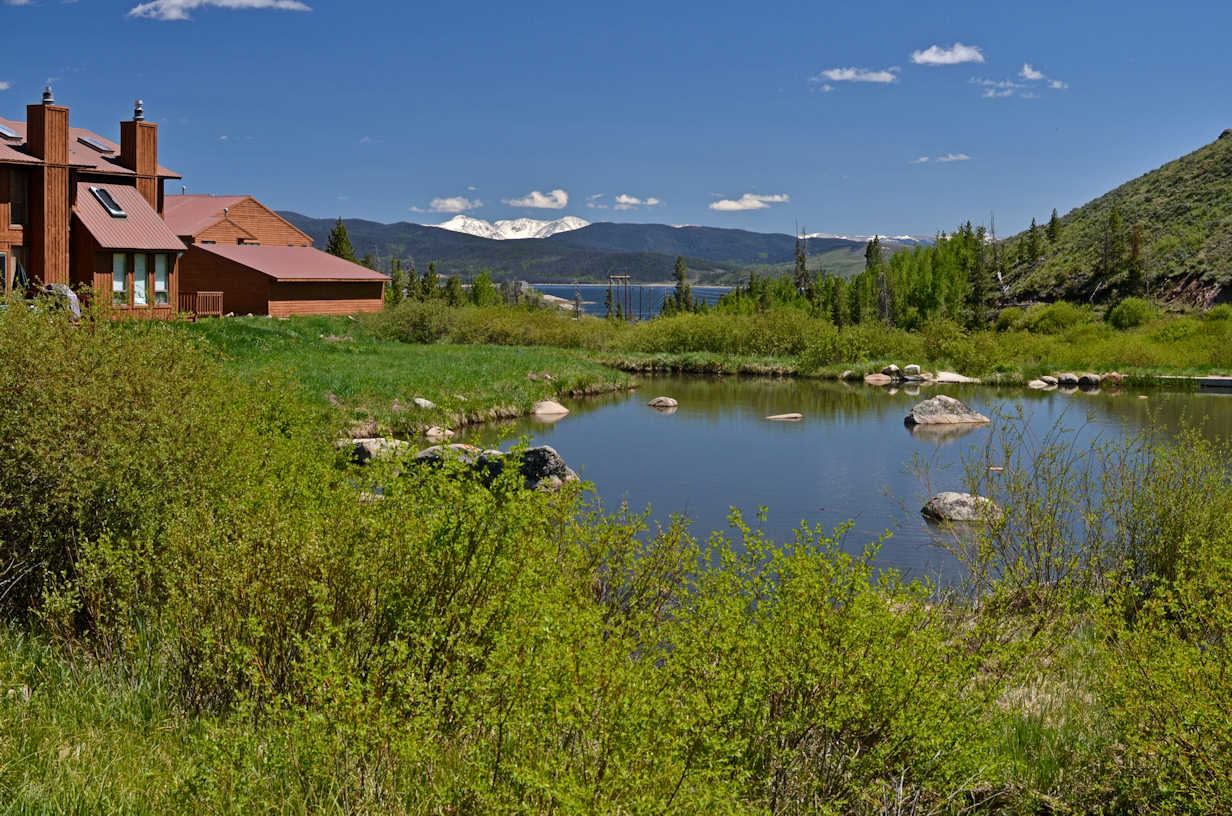 Kids will love exploring the immediate area. In the distance is Lake Granby. Scroll down to turn around and see the upper pond.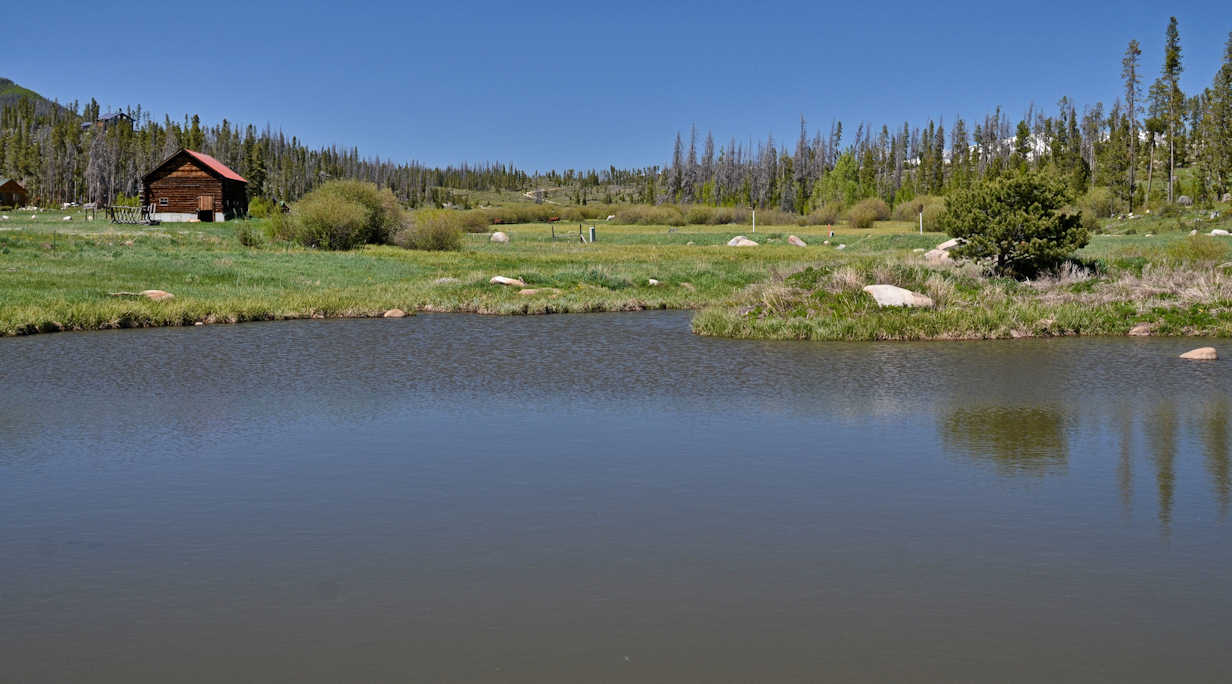 Pastoral view up the valley. Watch for elk and moose! Click on a photo to step into the Great Room overlooking these ponds.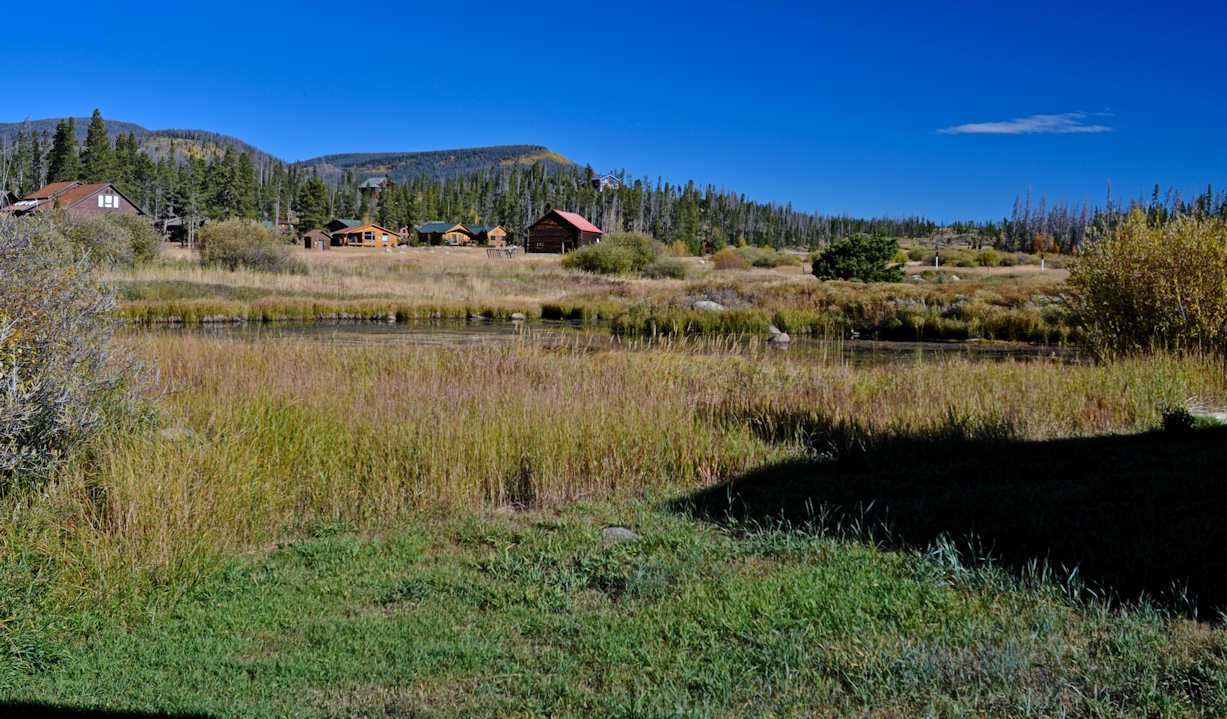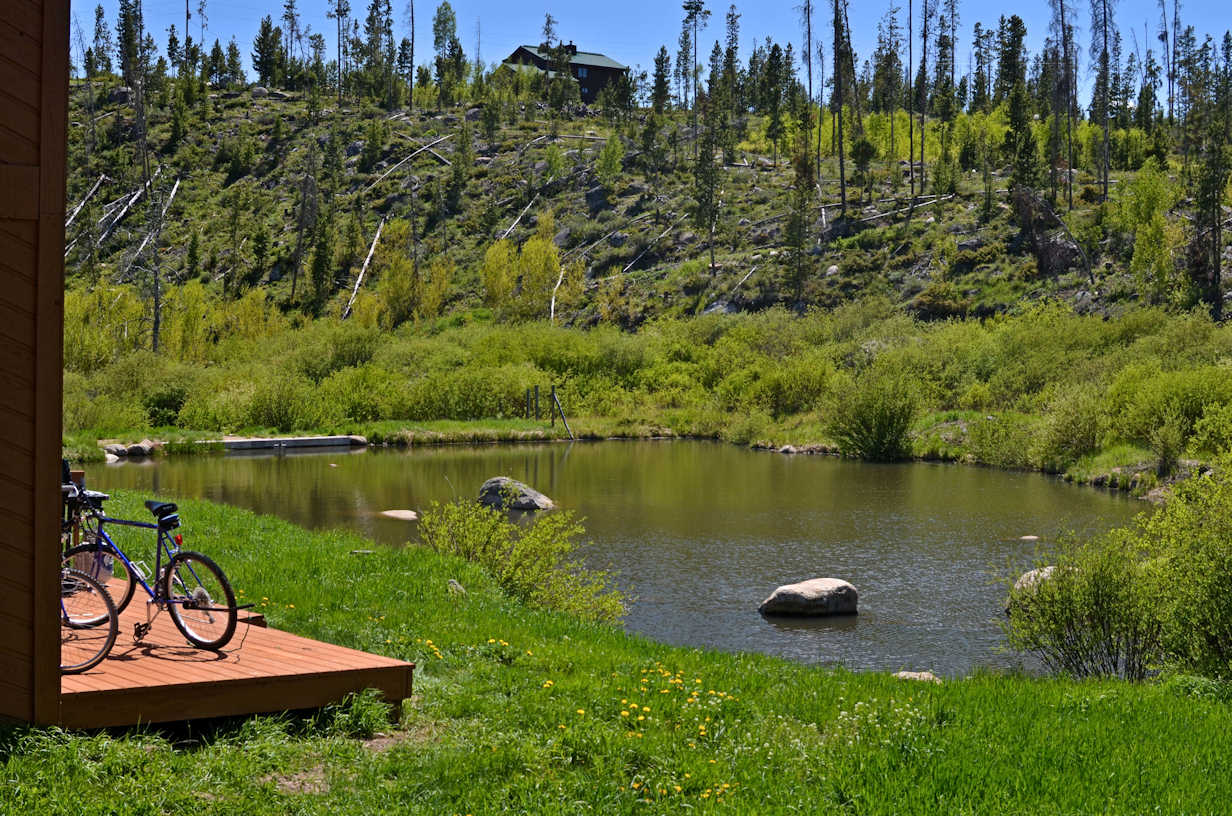 Click on photo to see inside. Watch for the surprising view of the upper pond from the upper balcony on the far side.


..


.. return to list ..