Scroll down each page that opens to see everything.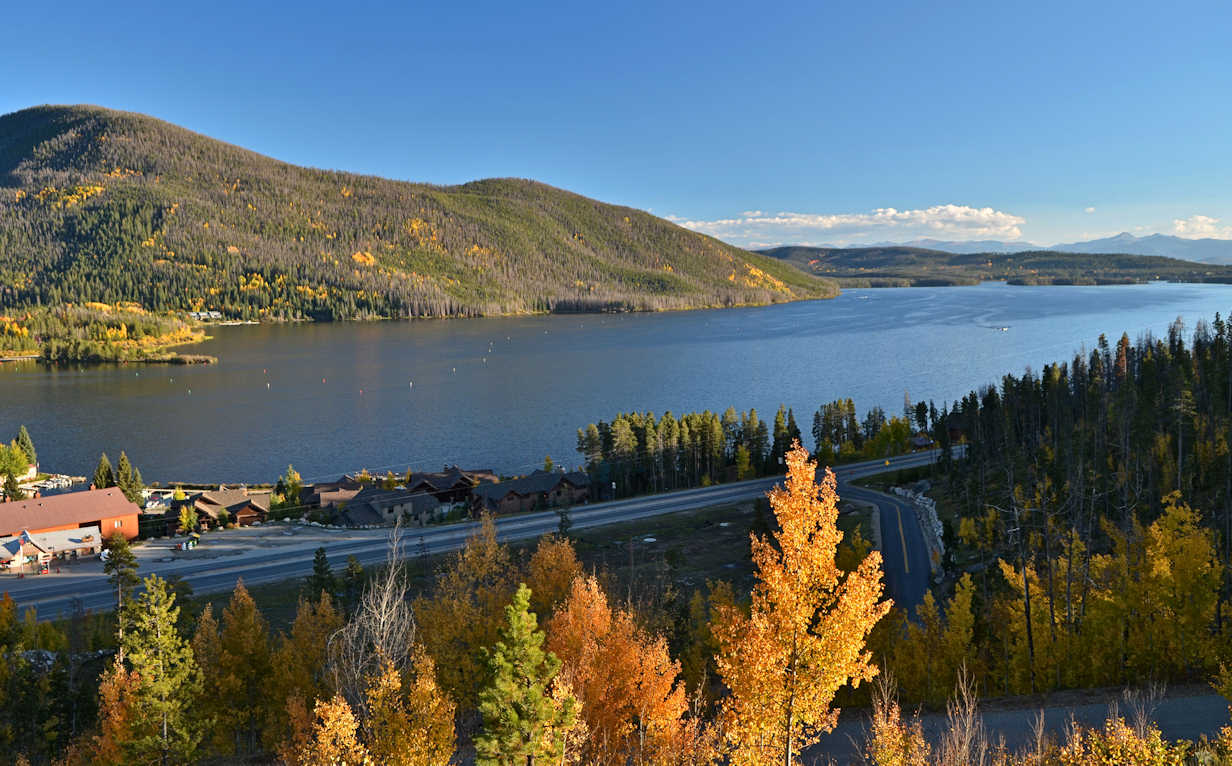 Shadow Mountain Lake as seen from the deck. Scroll down to see Grand Lake off to the left. Click on a photo to see the lake view from inside.

Enjoy panoramic views over Shadow Mountain Lake from this beautifully cared-for condominium on a hill.
2 bedrooms, 1¾ baths. Attractive wood-burning fireplace. Nice views also of Mount Baldy and Grand Lake.
830 sq. ft. on one level, close to parking. $179,000
Shadow Park West: Unit C, Building 7. #130 Tall Pine Circle.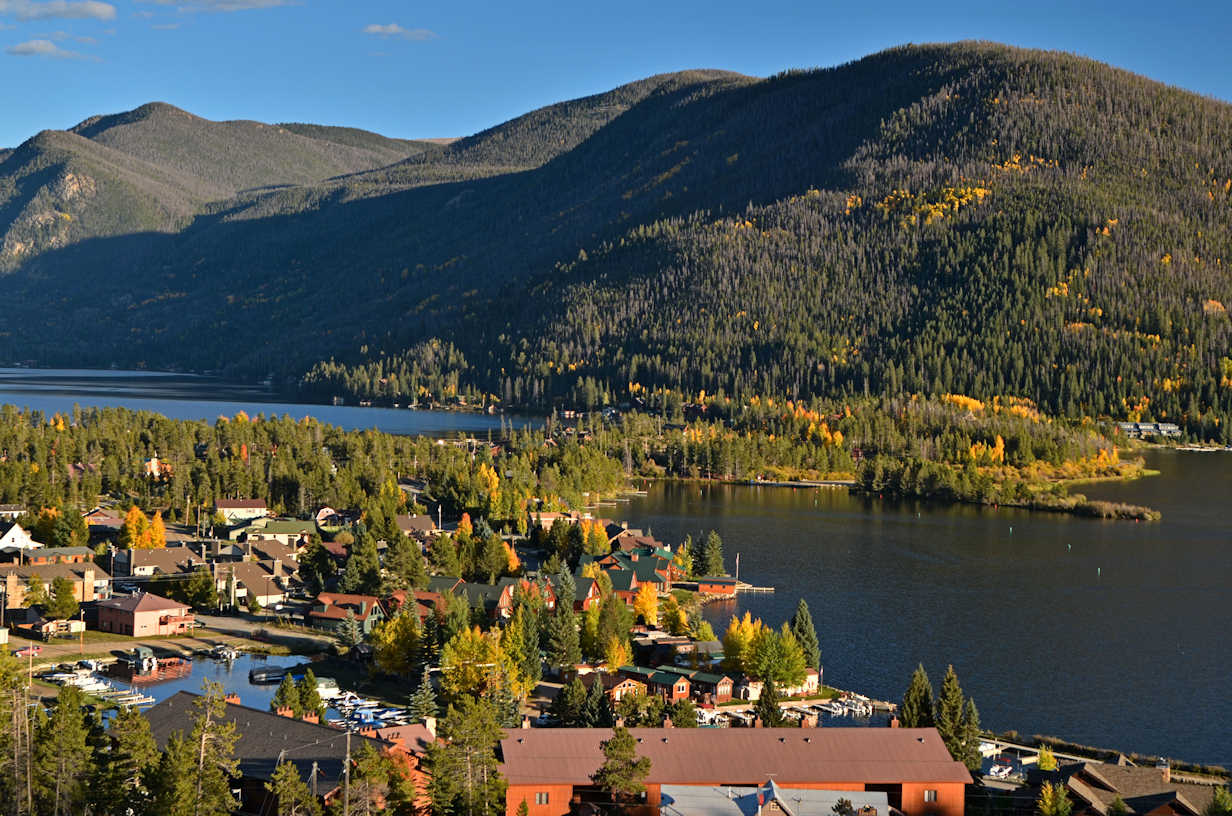 Scroll down to see more of Grand Lake to the left. In the middle above is the channel area between the lakes.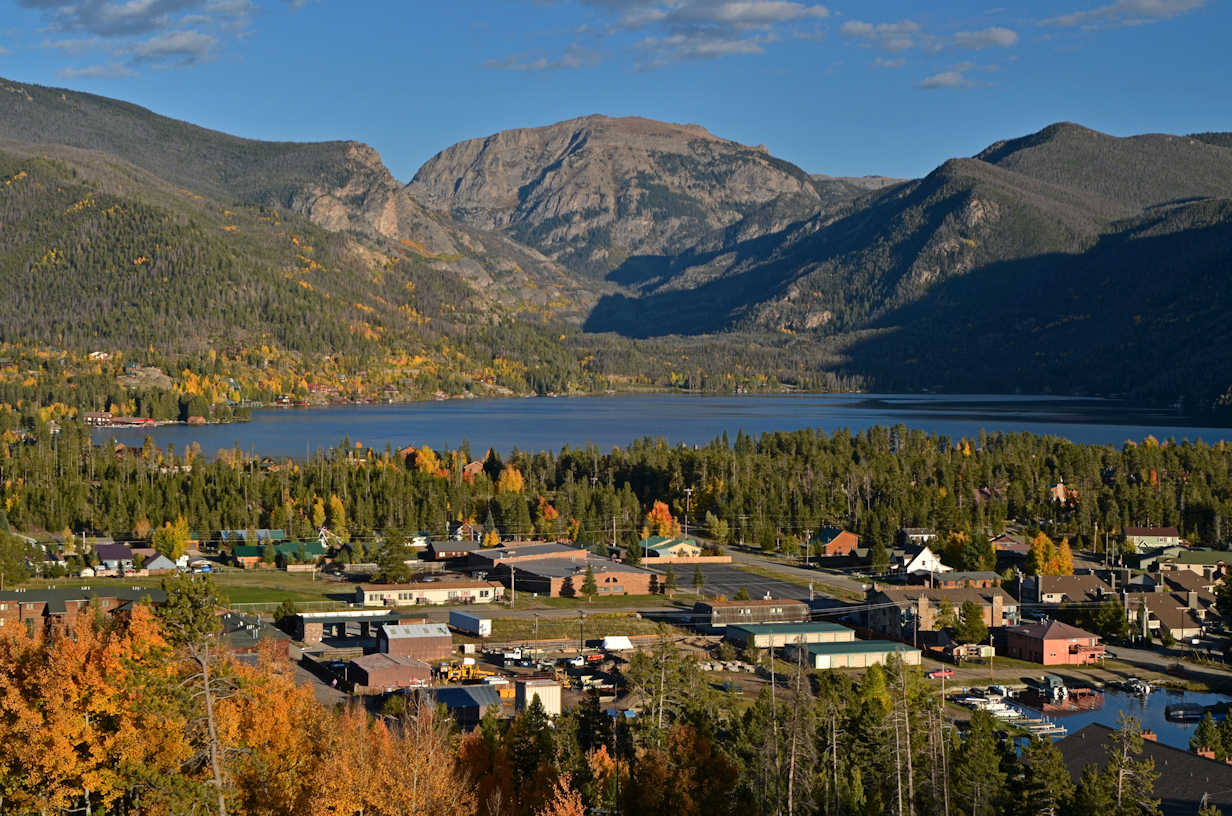 Scroll down for a panorama showing both lakes from the covered deck. Click on a photo to step inside.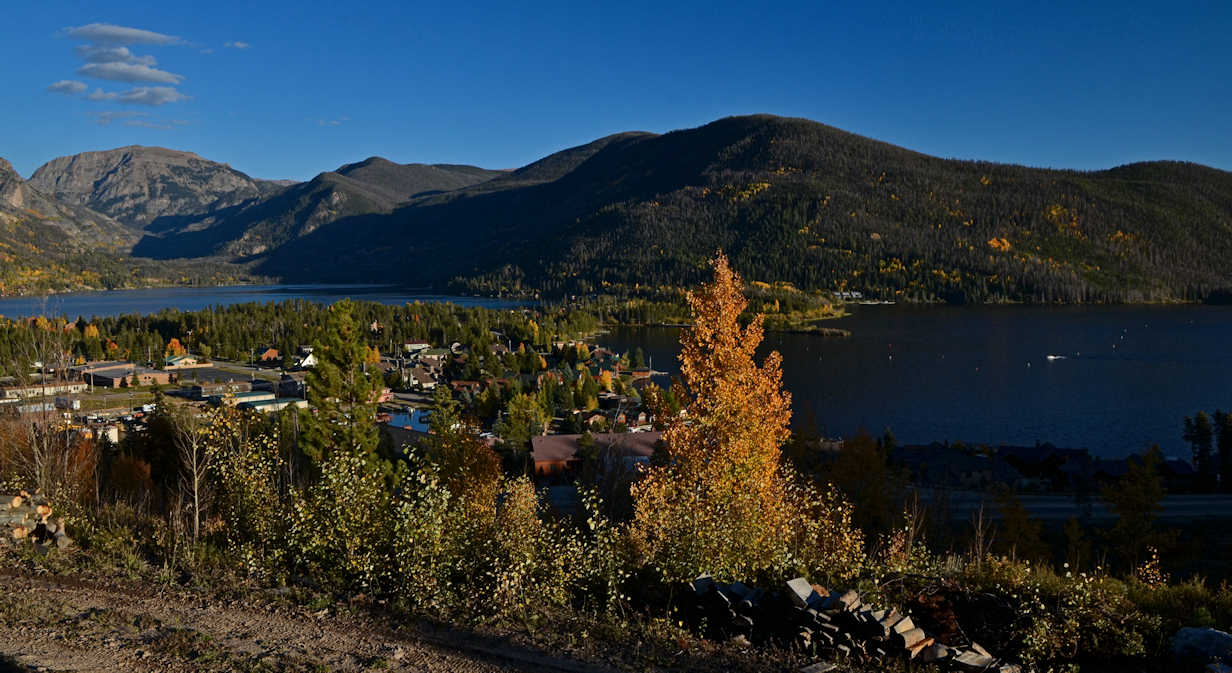 Scroll down to see the condominium's building from outside.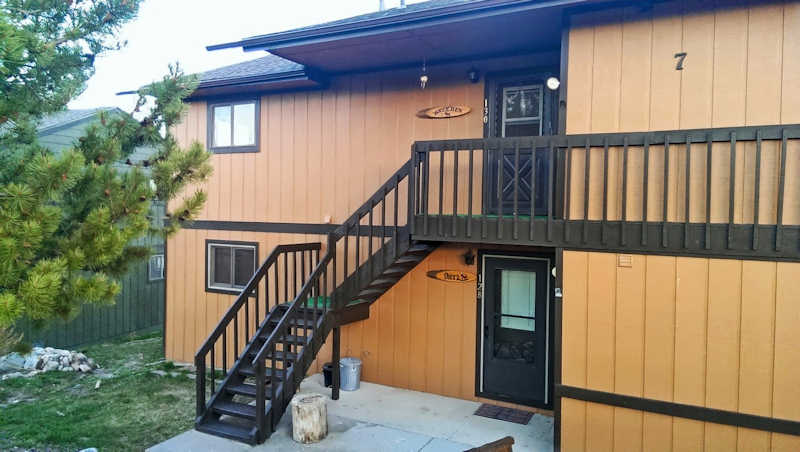 Unit featured here is on the left portion of the building's upper level. Scroll down for a wide view showing the walkway from the parking area.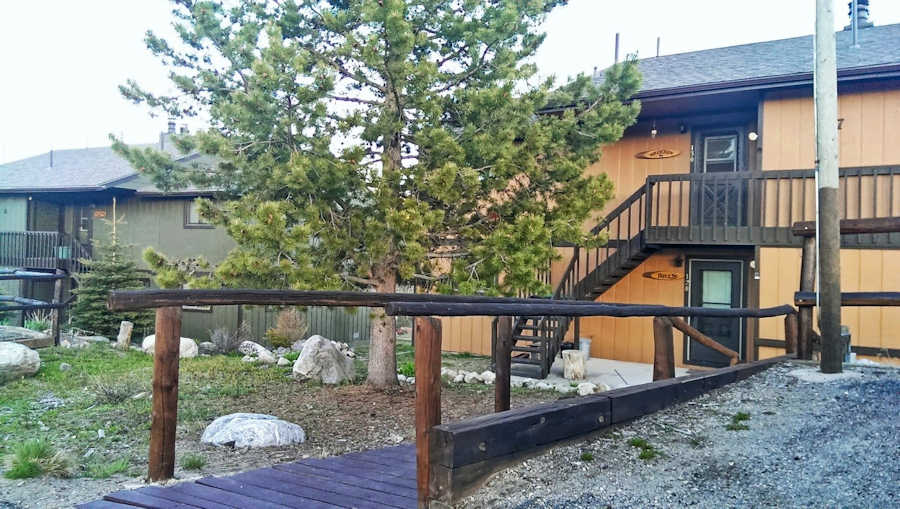 Click on photo to step into the condominium's Great Room.


..


.. return to list ..