Scroll down each page that opens to see everything.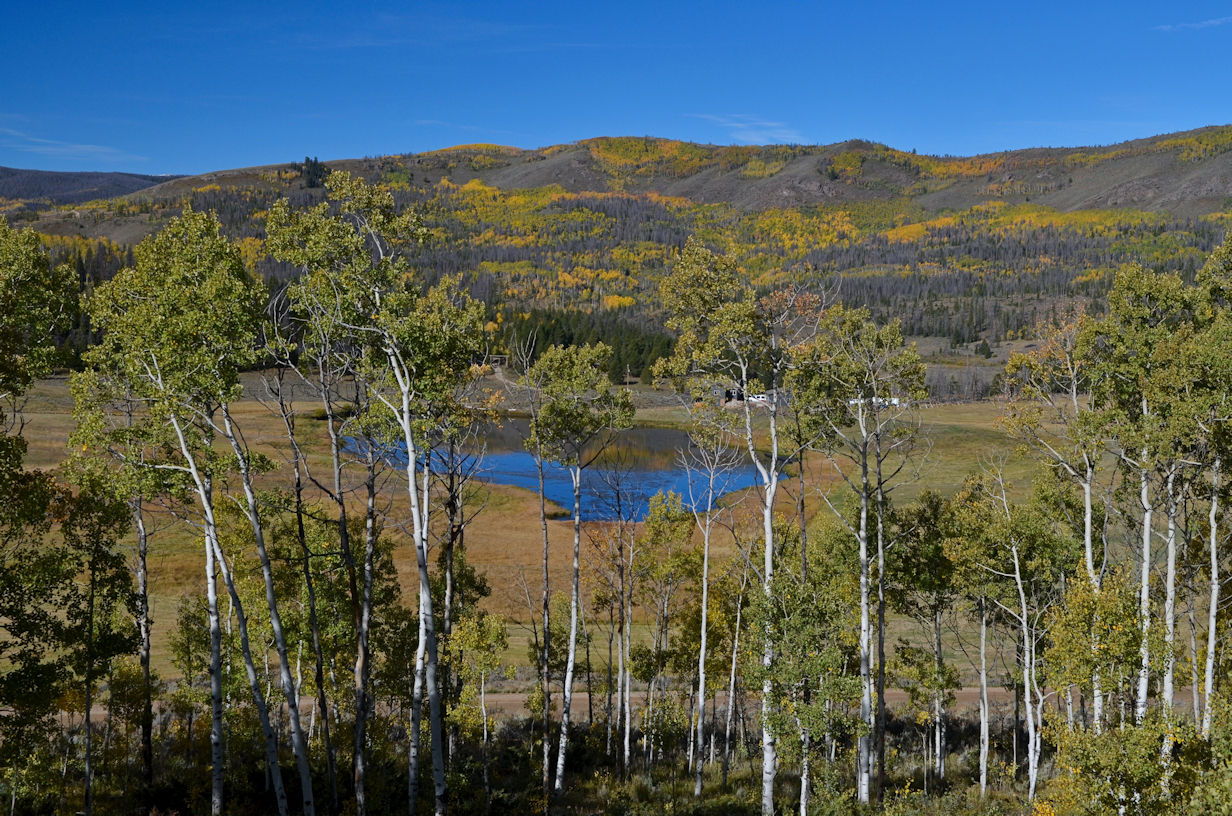 Scroll down to see the home with this view from its deck. Click on a photo to see inside the home.

Imagine overlooking a small lake in an idyllic valley. Quaking aspen liven the breeze.
Down your driveway, a mountain rises like a great pyramid, yet it's green and beautiful!
In your Great Room, wood beams rise to a central peak below a spacious kitchen island.
2 bedrooms at opposite ends, 3 baths, plus a lake view recreation room for media
and to accommodate visitors. Free-standing gas stoves on each level. Located about
6 miles west of Lake Granby, away from traffic, yet only a mile from National Forest trails.
Somewhat secluded setting with unique lake and mountain views.
1295 sq. ft. plus garage and spacious deck. 1.2 acres of land. $329,000
Trail Creek Estates: Lot 2. #4562 Road 41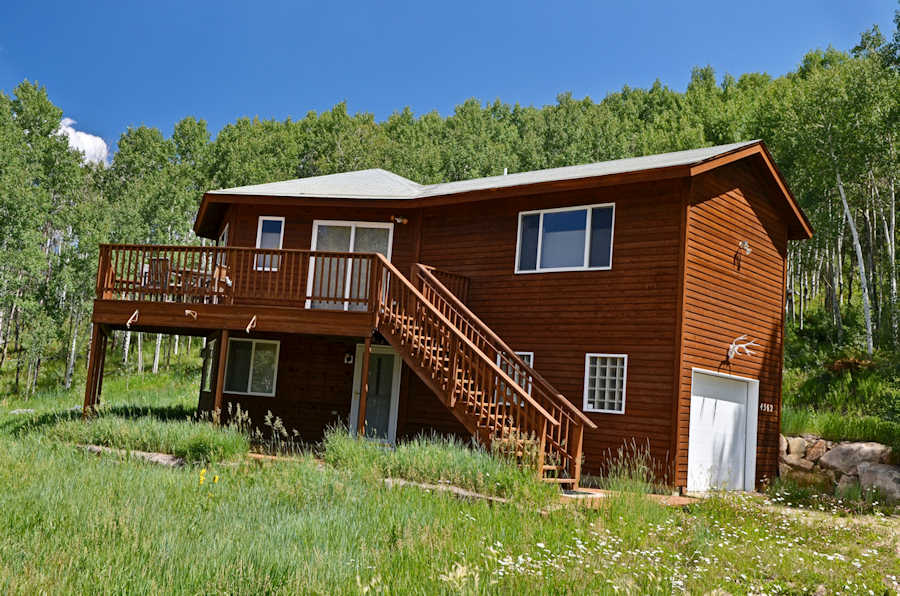 Scroll down to see Trail Mountain down the driveway.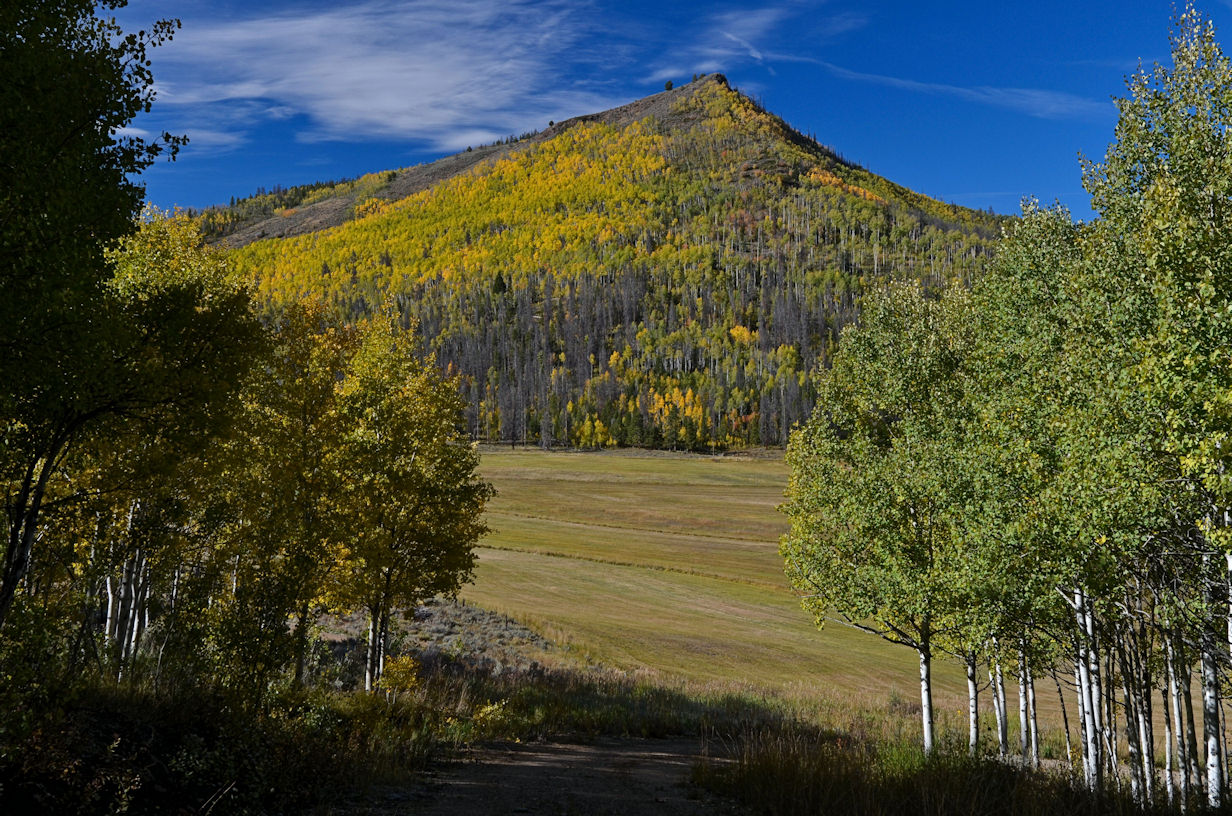 Scroll down to see more to the left from closer to the home.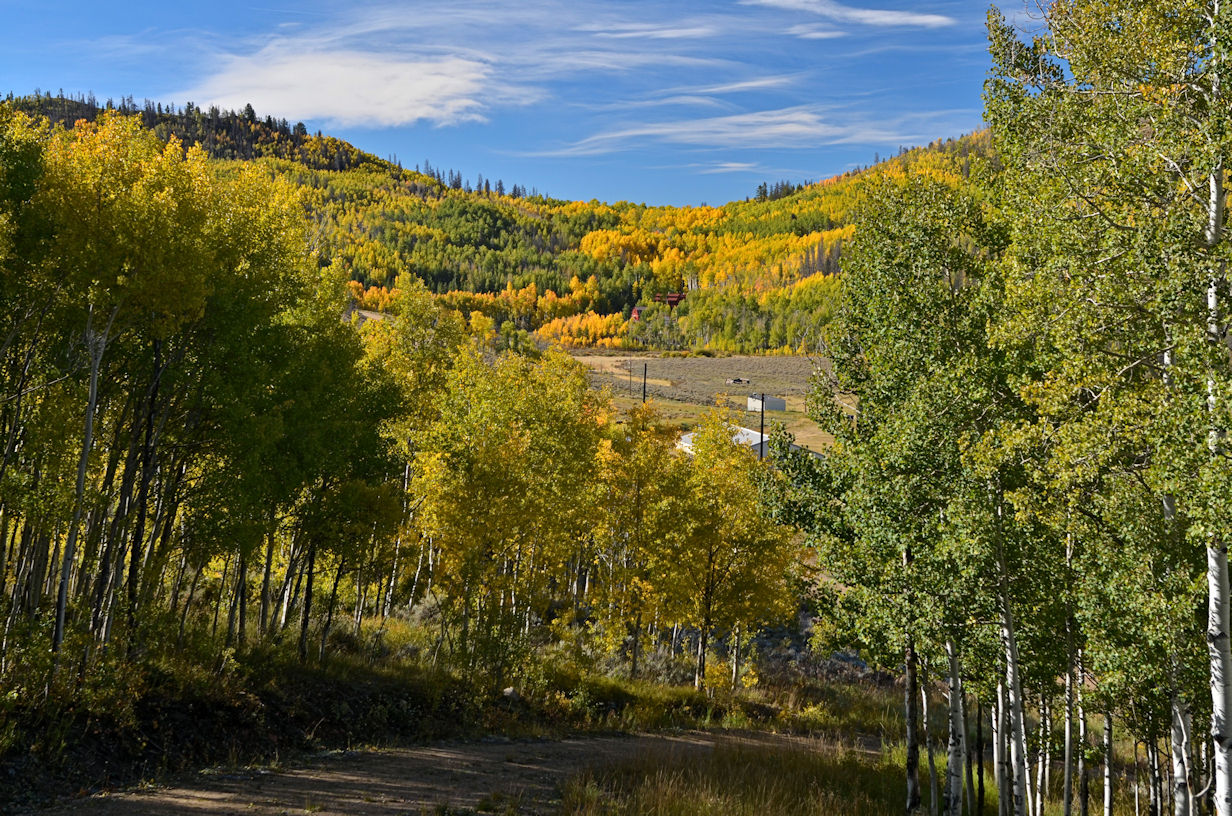 Scroll down to see more of the aspen close to the home.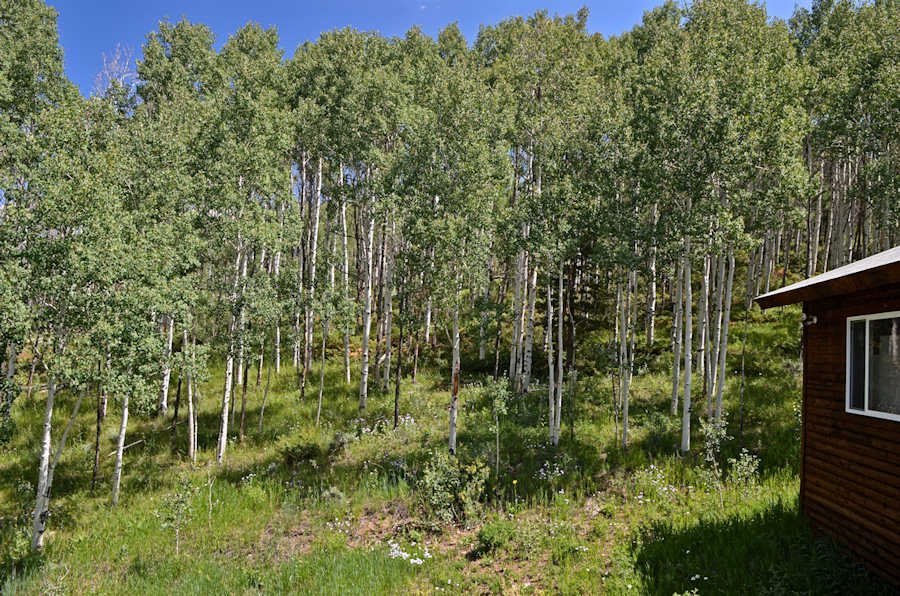 Click on a photo to step into the home on 1.2 acres with this setting. Scroll down for a map of the area.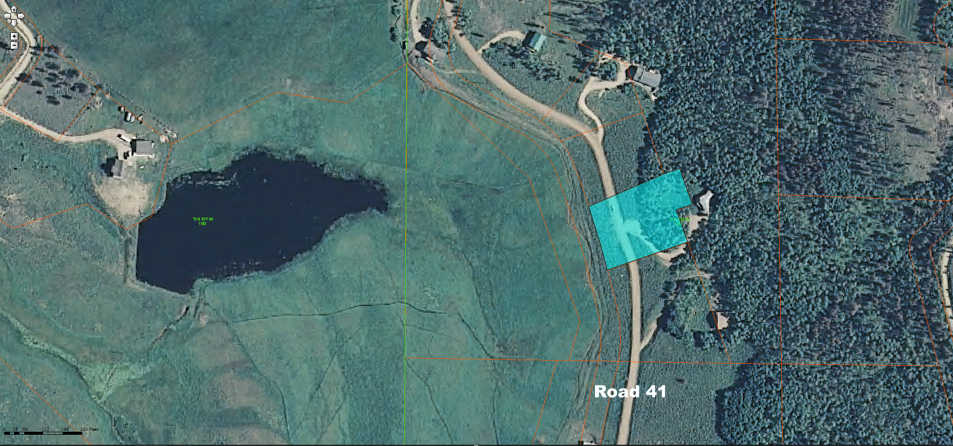 Property is highlighted in blue-green. The shading should be shifted to the right so that it is over the home and all on the right (east) side of the road.
Click on photo to see inside the home with this setting.


..


.. return to list ..