Scroll down each page that opens to see everything.


Your pad overlooking Lake Granby is at the end of the short driveway. Scroll down for a map of the setting.


Six acres perched over Lake Granby in Mountain Shadows. Panoramic Lake and Mountain Views.
mix of aspen, pine and ground covers. Ready to build on with a building pad situated for an infinity pool.
Part of the acreage has a long tongue of land that reaches National Forest land that rolls down to Lake Granby (see map below).
Create your own ATV paths within your own property; young children will love it. $215,000 with well already drilled.
#835 Mackinaw Drive. Mountain Shadows Estates: M-40. 6.6 Acres. R205370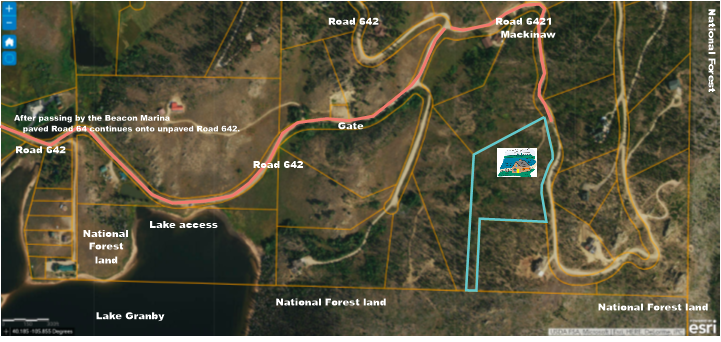 Scroll down for a wider map of the setting.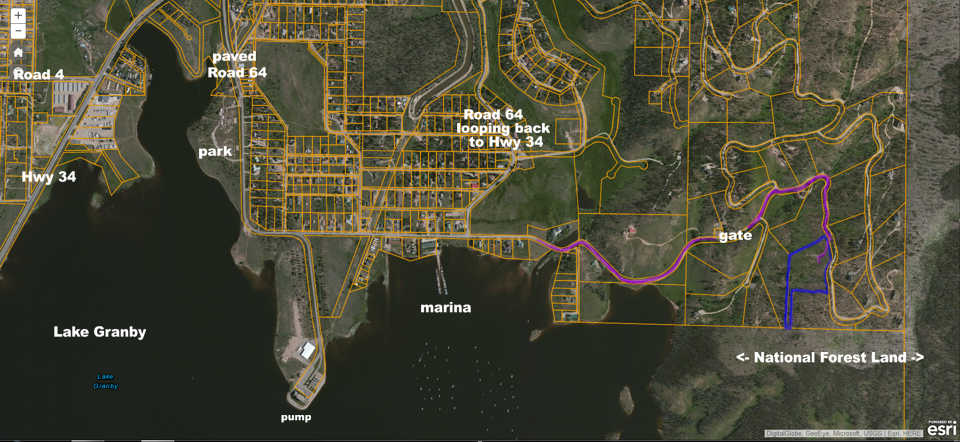 Scroll down for another aerial view of the land outlined in blue. The last part of a quick route to the land from Hwy 34 is shaded in purple.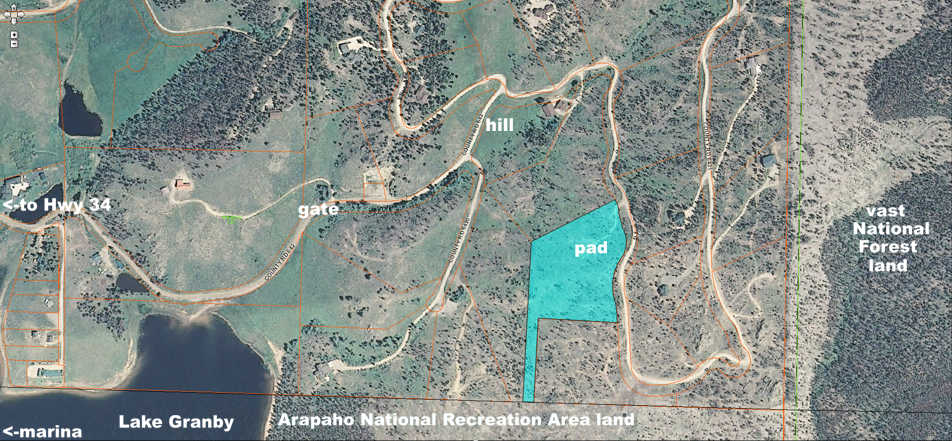 Scroll down to see more of the lake view from the 6.6 acres shaded in blue-green.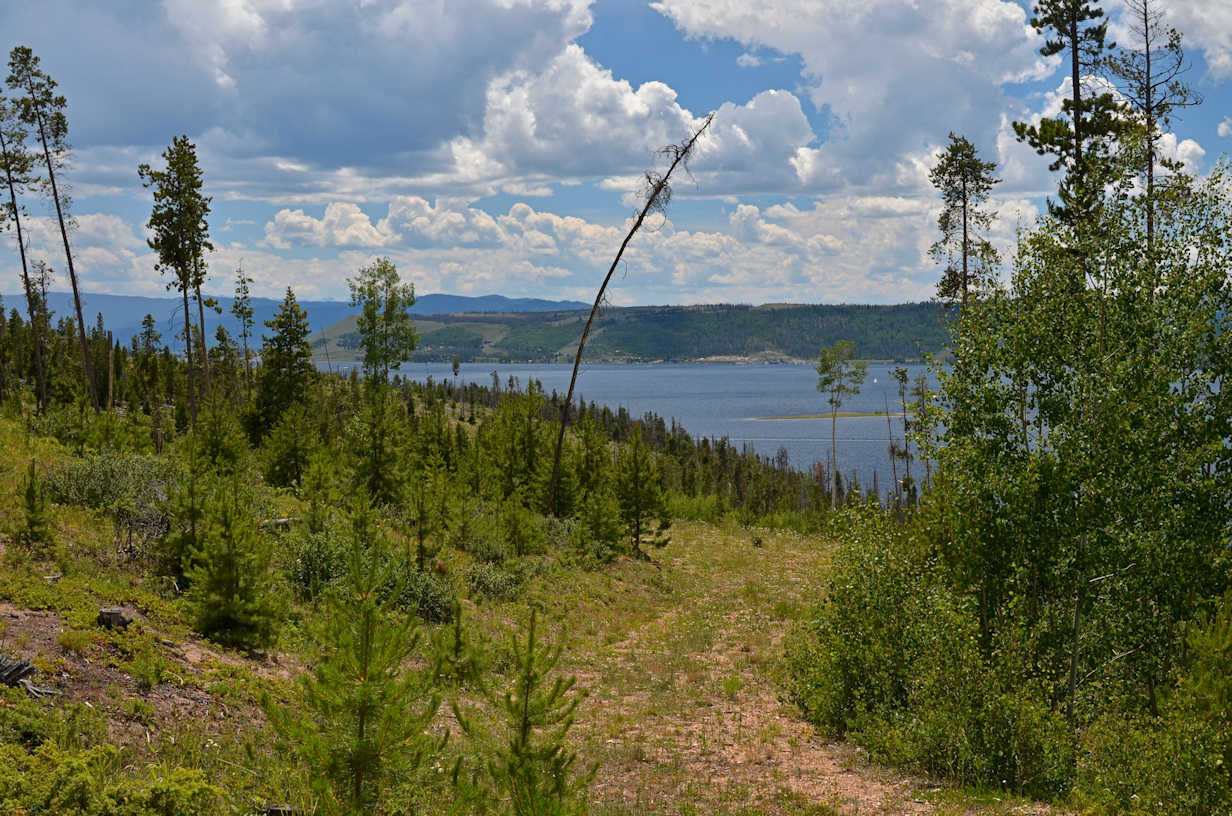 Scroll down to walk down to where the building pad fans out ... to infinity.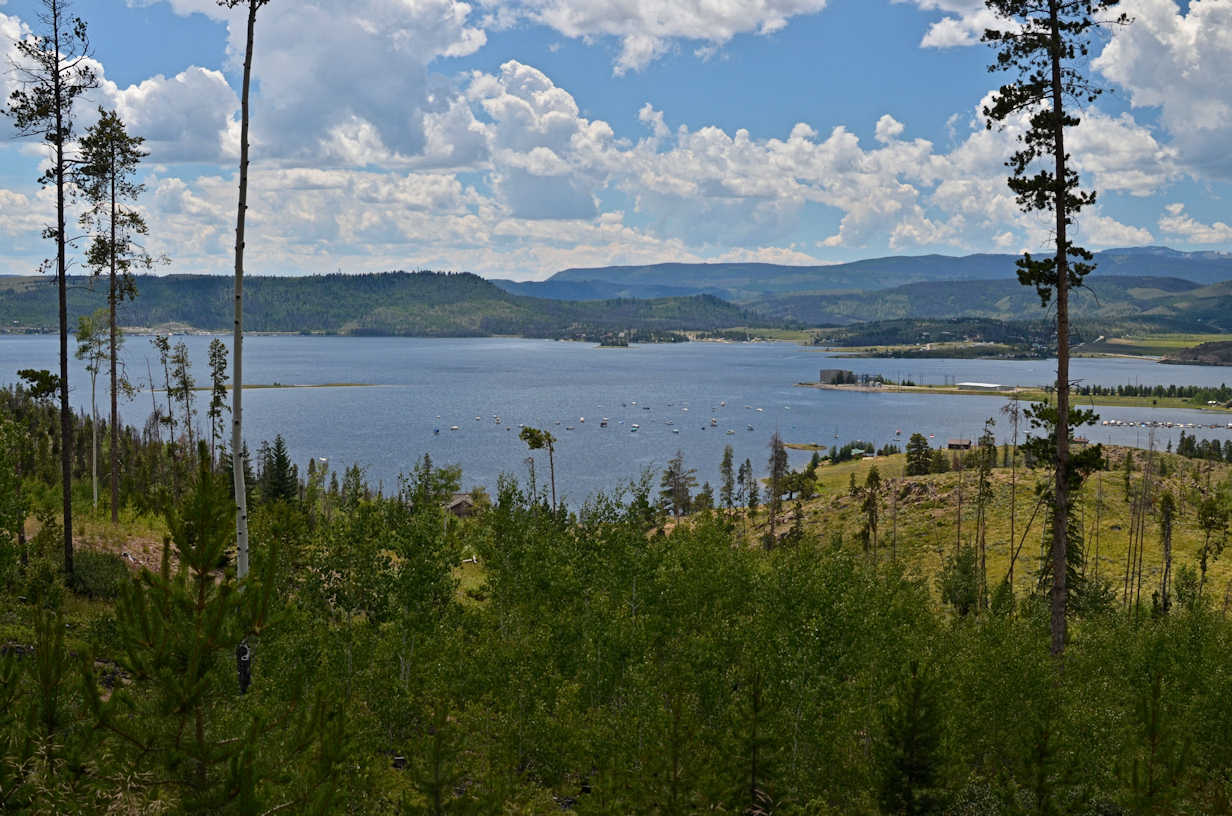 Scroll down ...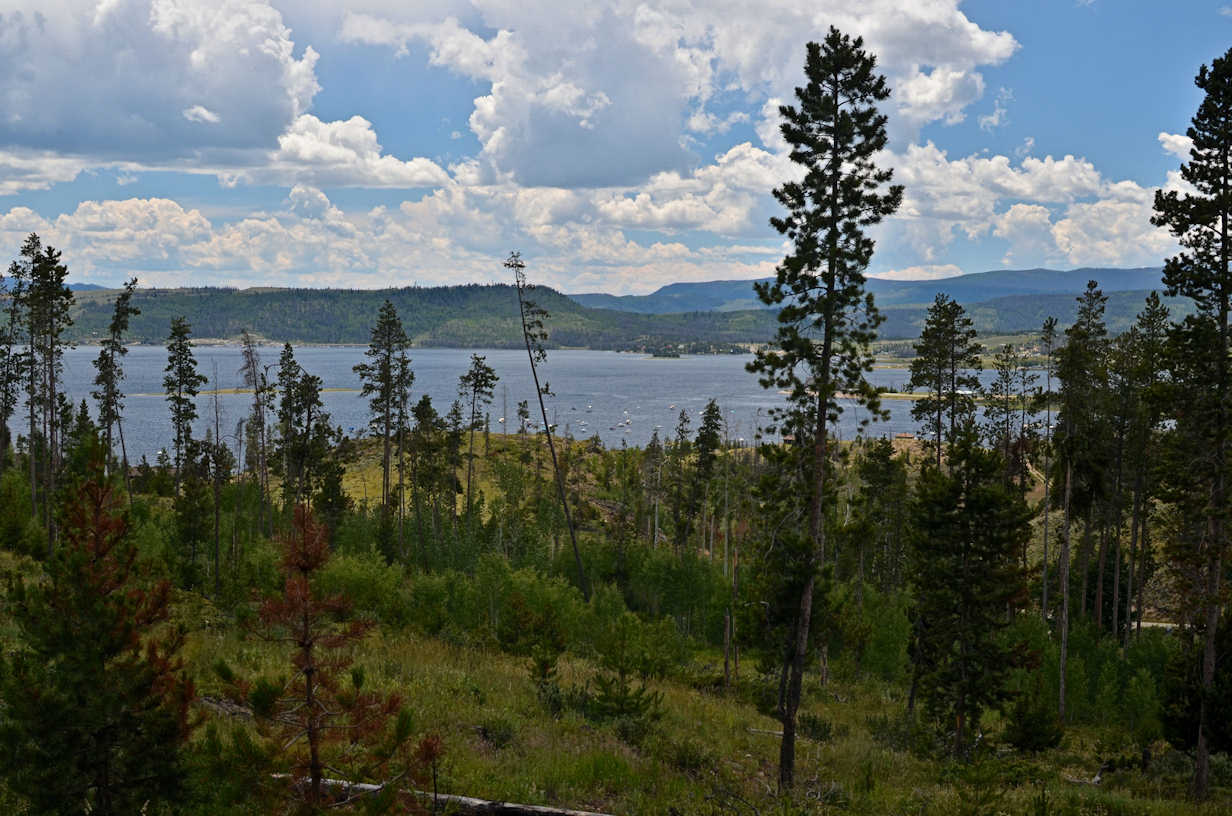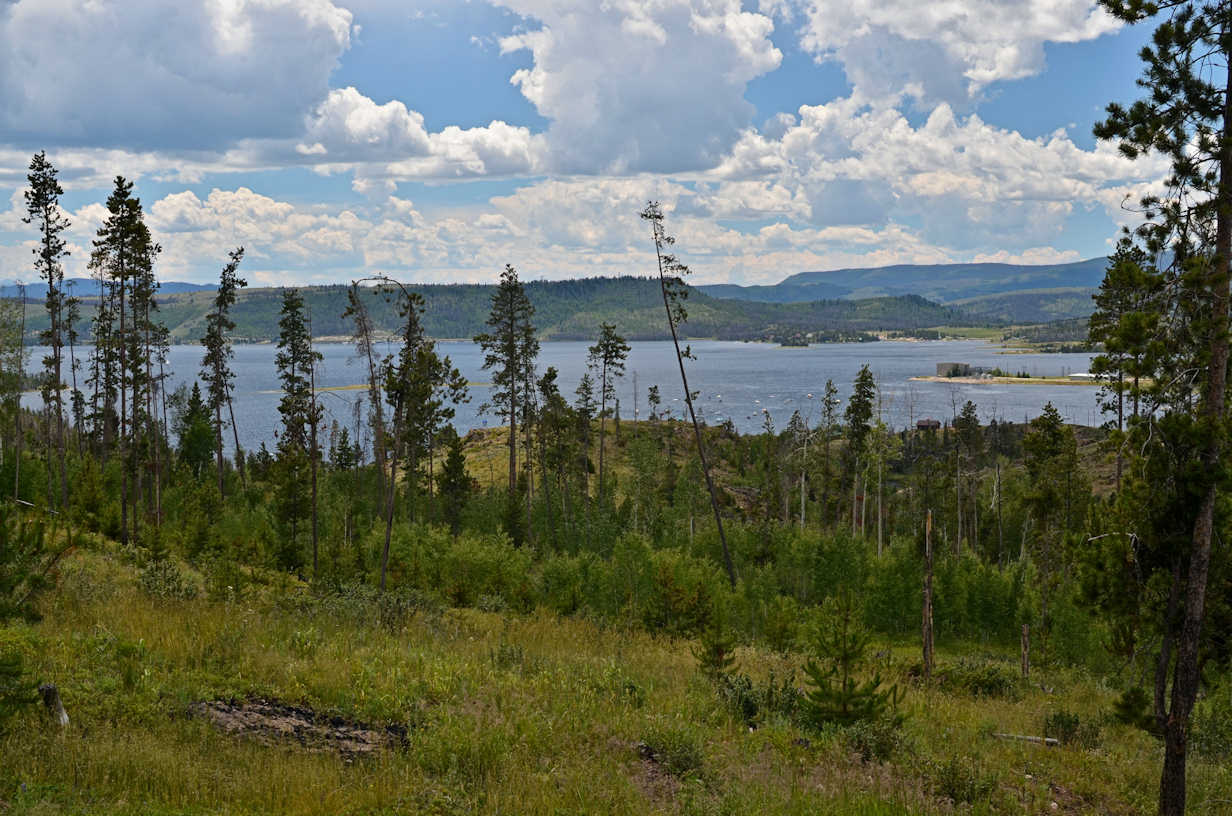 Scroll down .. to see the Lake not so full.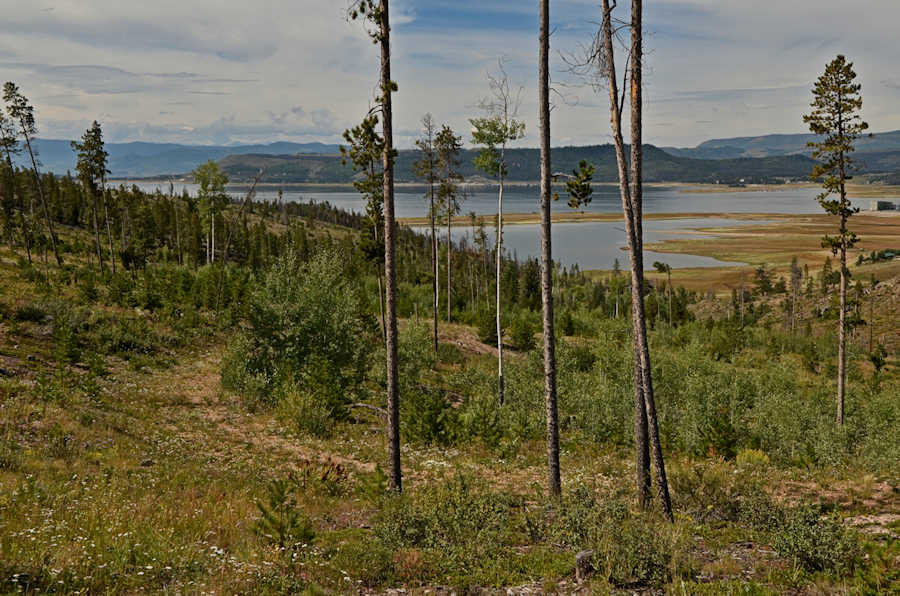 Scroll down to see the well at the end of the driveway curving its way to the pad.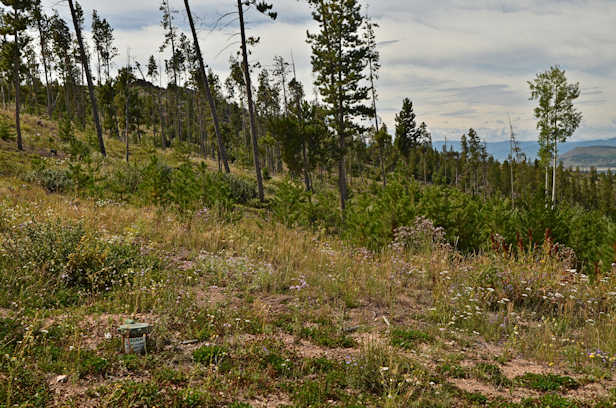 Top of the well is exposed to the bottom left. Click on photo to see the mountain views to the far right (west).


..


.. return to list ..