Scroll down each page that opens to see everything.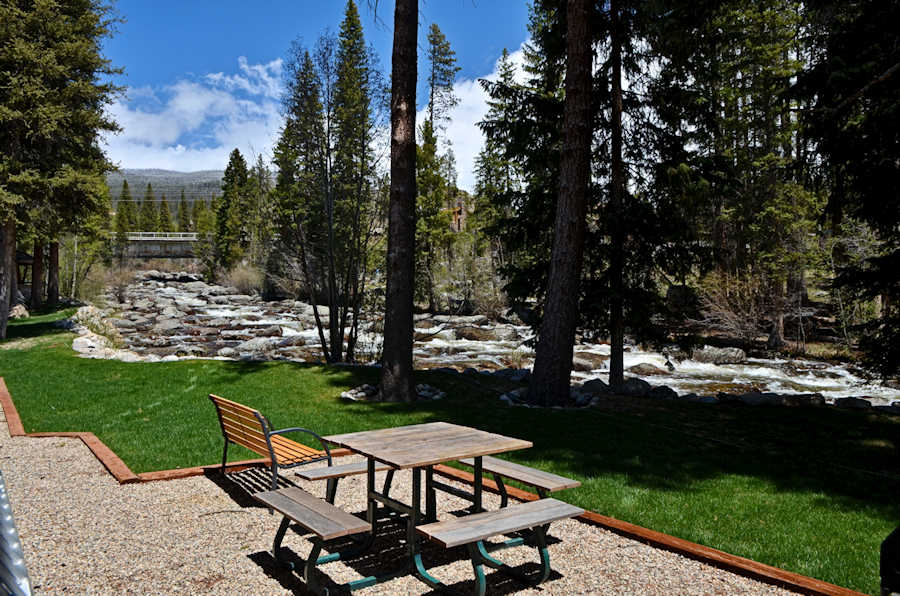 Click on a photo to see inside the dwelling with this setting. Scroll down to see the condominium building from the river and also its parking side.

Riverfront Location for Lovers! Affordable condominium on the North Inlet River, just 2 blocks from lake, shopping & restaurants.
Leave your windows open all summer along the river side with wood-burning fireplace and Murphy bed. When you have guests,
or for separate rental income, included is a private suite on the west side—an enormous room with bed, bath and laundry.
220 Rapids Lane, #2. Furnished at $175,000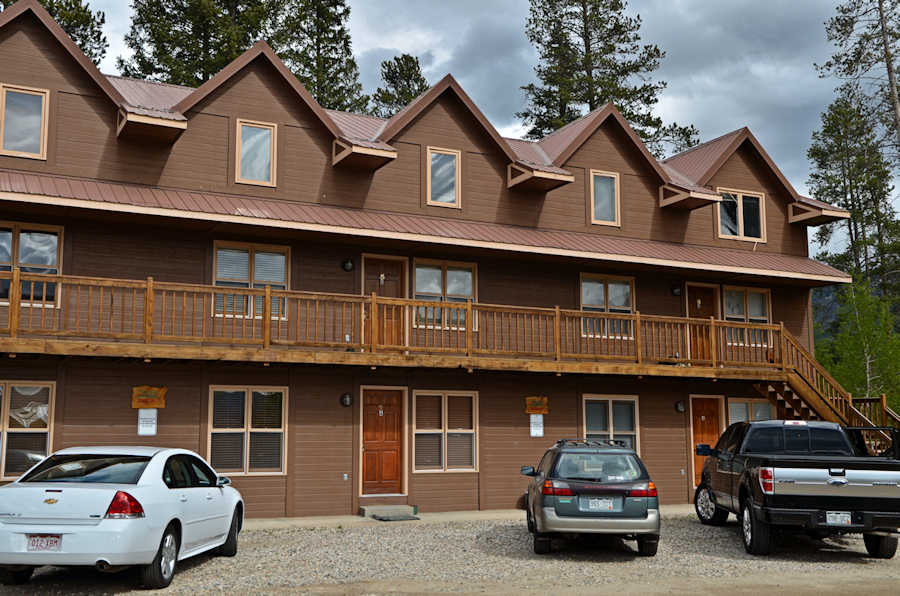 The street side door to the unit for sale is directly ahead in the clear parking space. Everything is on one level.
The two windows facing the parking area are in the bedroom suite that can be separated from the riverside part of the dwelling.
There is a second entrance on the river side that can be reached (with no steps by simply following walk-around deck off to the right.
Scroll down to see the dwelling from across the river. Notice the hidden storage area hidden from the parking side.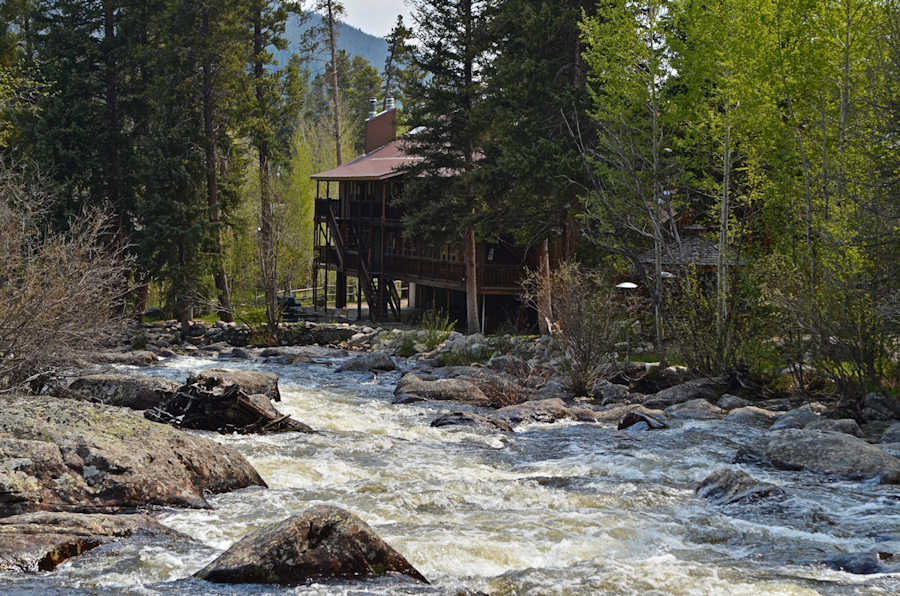 Scroll down for two move views of the river from close to Unit #2. Click on a photo to see inside.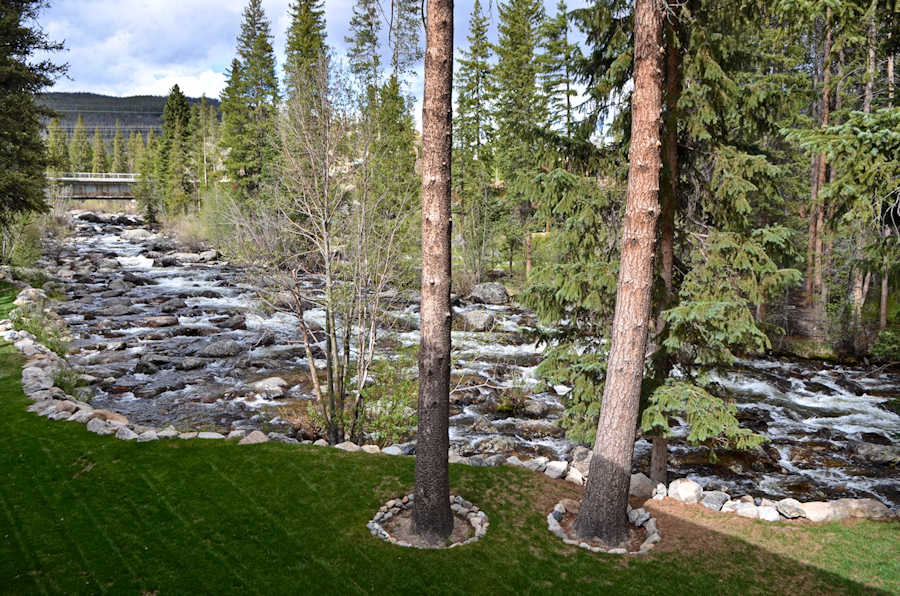 Looking upstream. Scroll down to look down stream.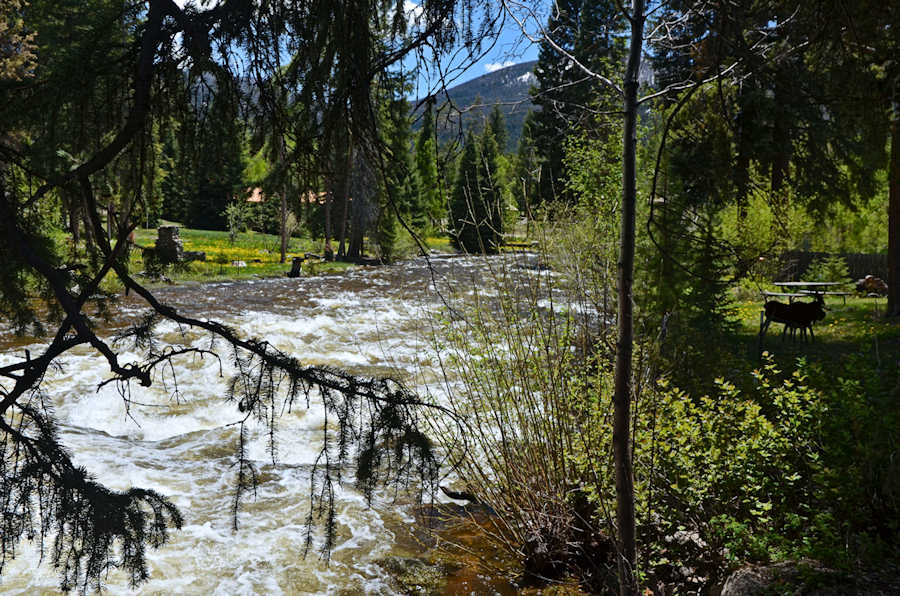 Click on photo to see inside the dwelling with this "back yard" close to Grand Lake.


..


.. return to list ..