Scroll down each page that opens to see everything.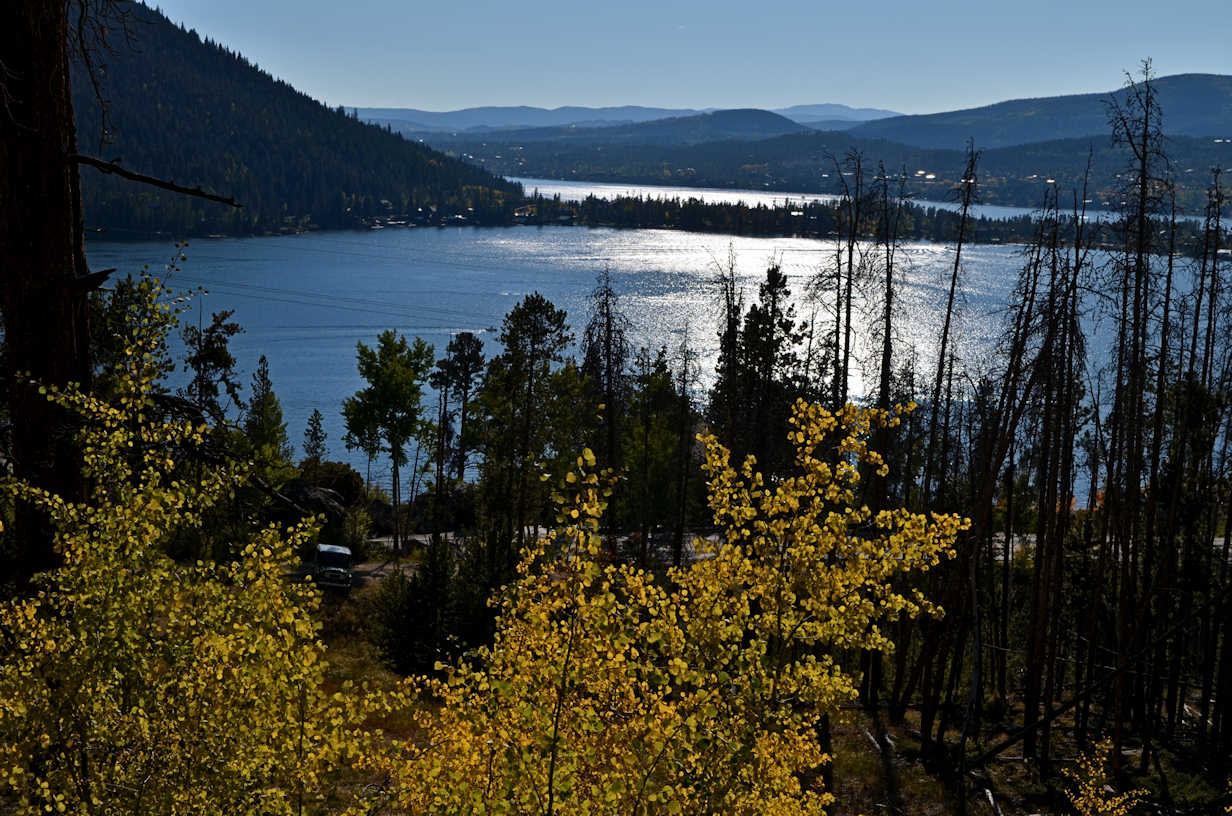 Scroll down for maps of the area. Click on photo for more views from the land.

3 acres with shimmering views over Grand Lake and Shadow Mountain Lake.
Driveway rises to a large level area with views of the Never Summer Mountains
that will really pop-out in the winter. To the north, one can look down into National
Park land leading into Summerland Park up the North Inlet Stream. Property is located
half a mile from Grand Lake Village via Tunnel Road or Sunny Side drive.
Water well is in (with no pump). $299,900
(metes and bounds legal description. See below for maps)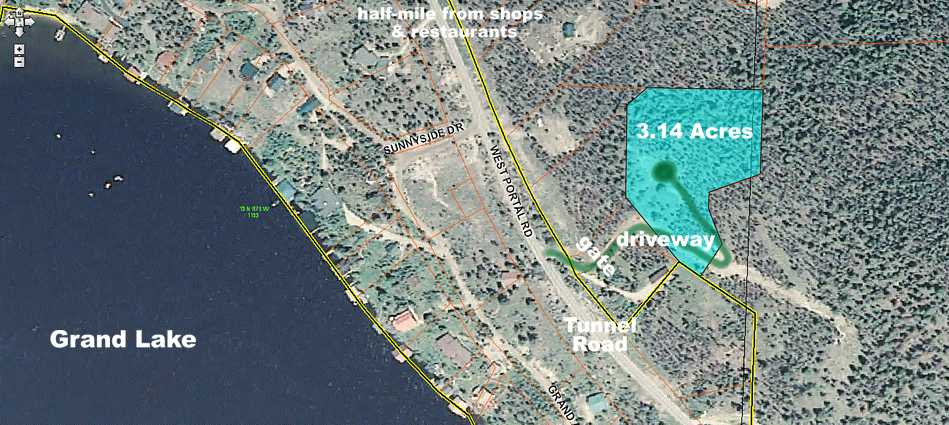 Scroll down for a wider map and also to look up the driveway from the gate.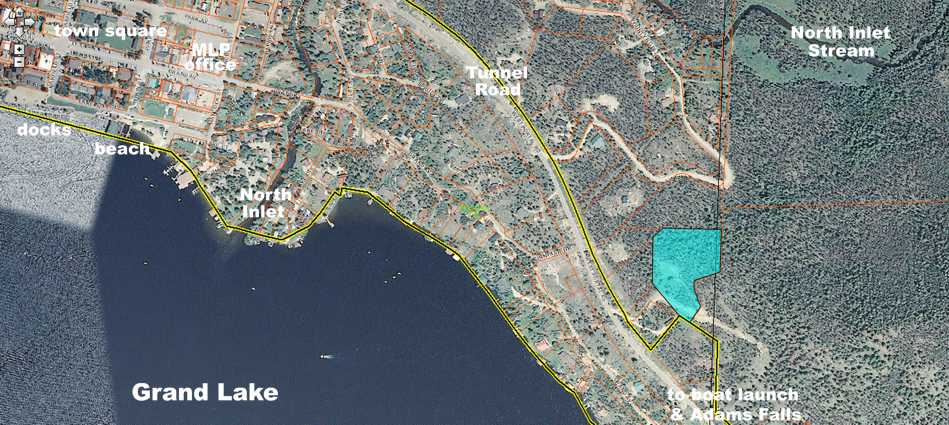 Scroll down to look up the driveway from its simple gate.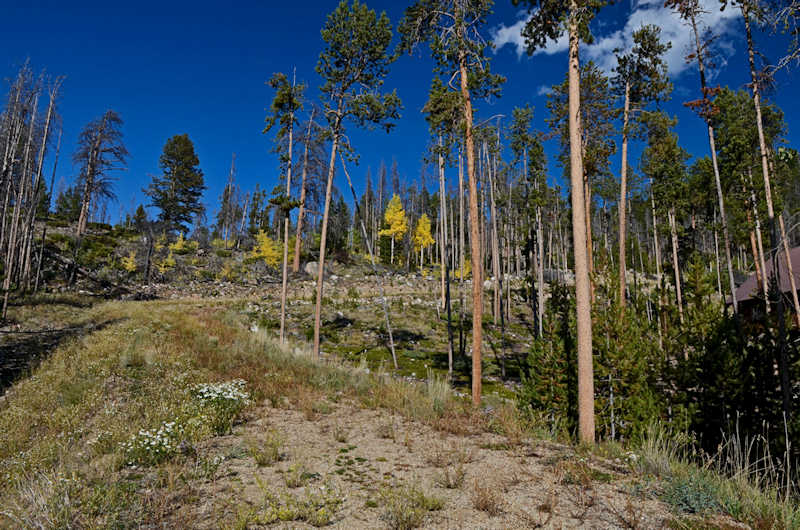 Click on photo to see the building pad and views on top.


..


.. return to list ..