Scroll down each page that opens to see everything.


Scroll down for measurements and another view of the home and first cabin. Click on a photo to see the rest of the cabins off to the left.

Columbine Cabins near the entrance to Grand Lake Village and close to Rocky Mountain National Park:
8 rentals plus a large home. 7 of the cabins have an inviting living room, a gas heater (or fireplace),
a kitchenette, a Ύ bath and a private bedroom. Property is landscaped with the cottages
gathered around a circular driveway and the home set to the side. Almost 8000 sq. ft. of living and work areas.
$999,000 (inventory and fixtures are an additional $20,000)

Owner's quarters on upper level of home: 1700 sq. ft.
Apartment, front office and work areas on ground level of home: 1700 sq. ft.
Cabin #1: 520 sq. ft. + covered porch
Cabins #2 & 3: 520 sq. ft. each
Cabin #4, 5, 6: 500 sq. ft.
Cabin #7: 480 sq. ft.
Cabin #8 with 2 bedrooms and a small garage: 1000 sq. ft.
(use one cabin for storage and you still have 8 rentals including the apartment)

Hidden back deck: 20'x20'
Owner's covered front deck: 40' x 9'9"
Owner's back deck: 15'9" x 9'3"
Cabin # 1 covered porch: 13'6" x 8'

Owners Quarters details: Living Room: 27'x18' + 8'10"x8'10"
Dining area: 12'6" x 9'2"
Kitchen: 14'3" x 11'10" + pantry
Two Bedrooms and two baths are on the upper level of the home.
Bed R #1: 15'6" x 14'6" + lots of closet space and a private steam bath
Bed R #2: 13' x 11'11"

Heat: rental cabins have propane heaters and propane water heaters.T
The 3400 sq.ft. home has separate natural gas furnaces for its 2 levels and an extra large natural gas water heater

Prime Location at the beginning of Grand Lake's main street.
#416 Grand Avenue, Grand Lake, Colorado. R142200
4 extra deep lots zoned Commercial along our main street: 196' wide x 150' deep
Town of Grand Lake: Block 28, Lots 1-3 & East 46' of Lot 4.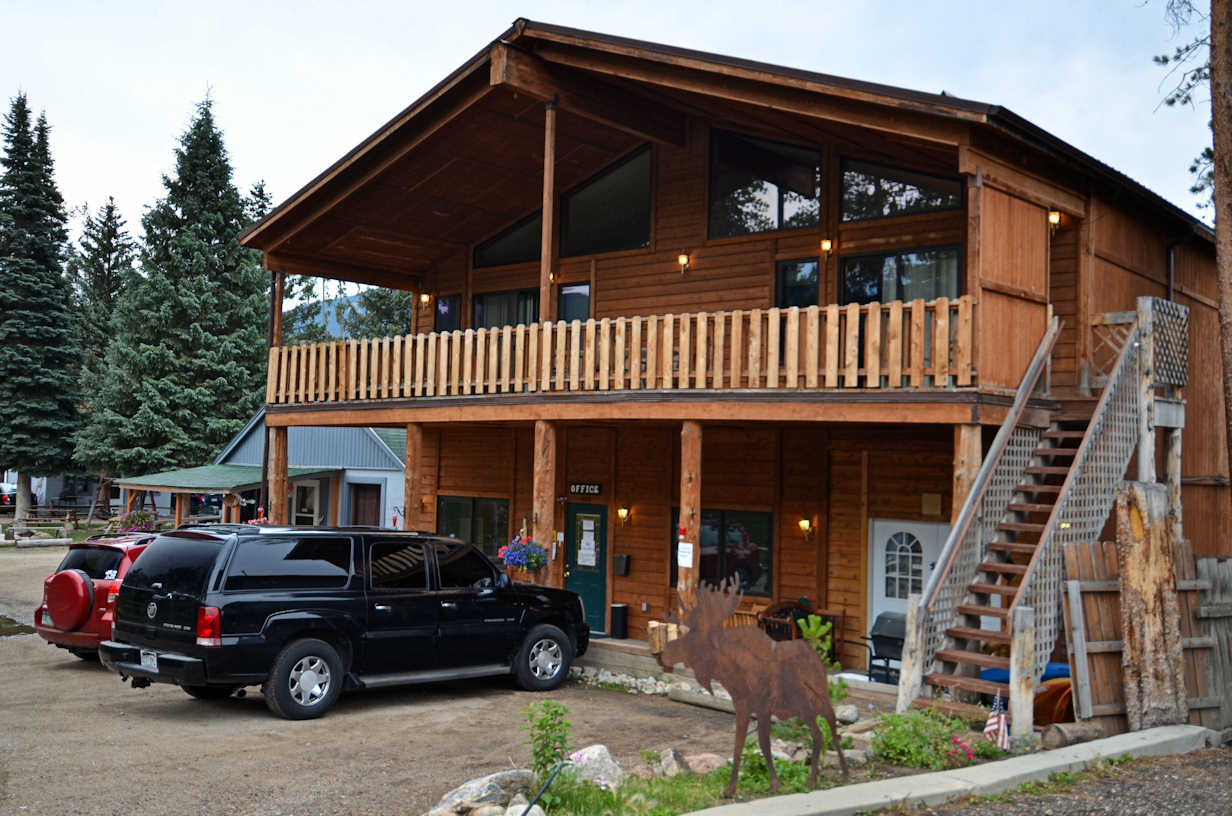 Click on photo or on the sign below to see the rest of the cabins off to the left. Lower level of the large home is an apartment - one of your rentals.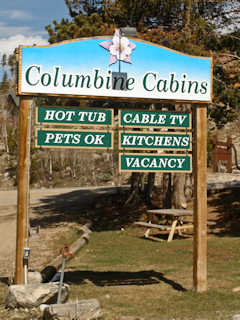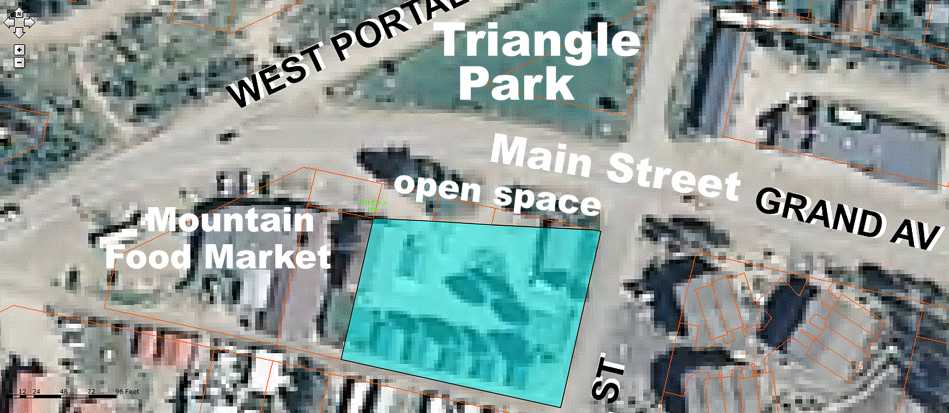 Property is outlined in light blue. Scroll down for a sketch of the home and cabins on the land and also for a wider view of the setting.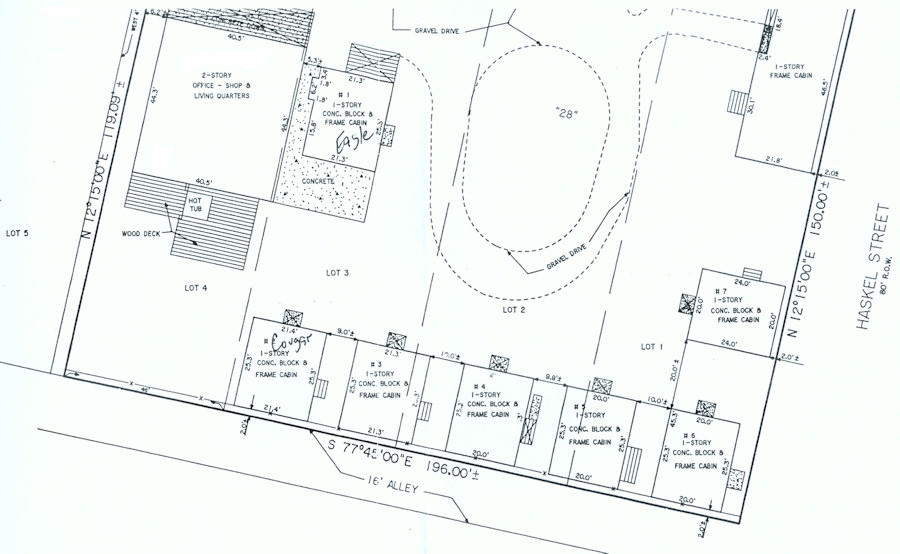 Large home is to the upper left. Center area is a circular driveway. Scroll down for a wide map of the setting.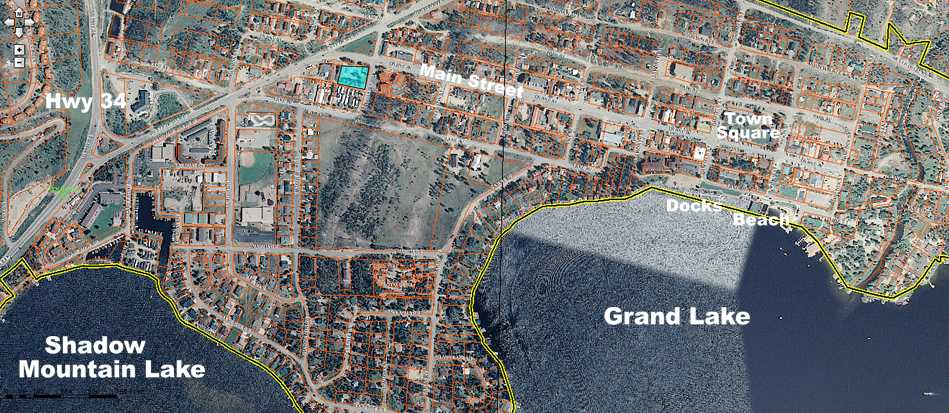 Rocky Mountain National Park is a short ways above the top of the map. Click on map to see some of the individual cabins.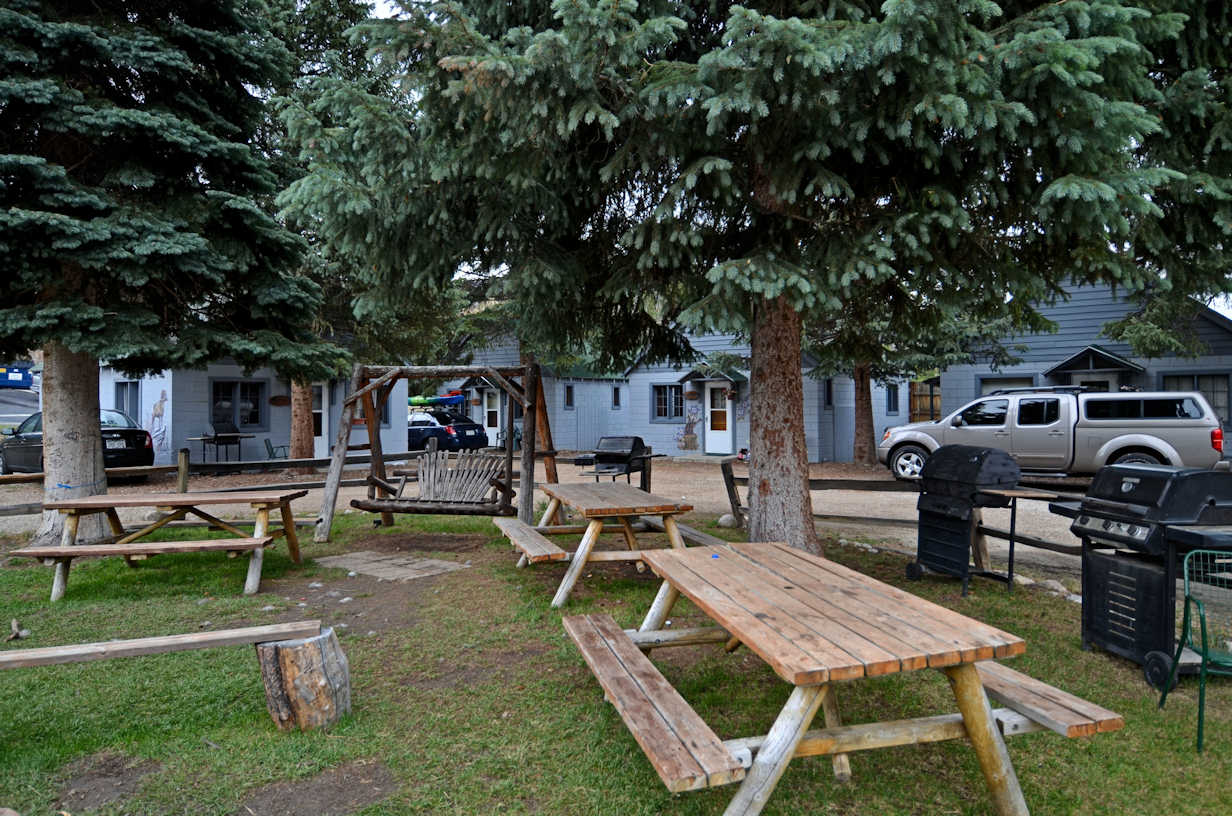 ..

.. return to list ..