Scroll down each page that opens to see everything.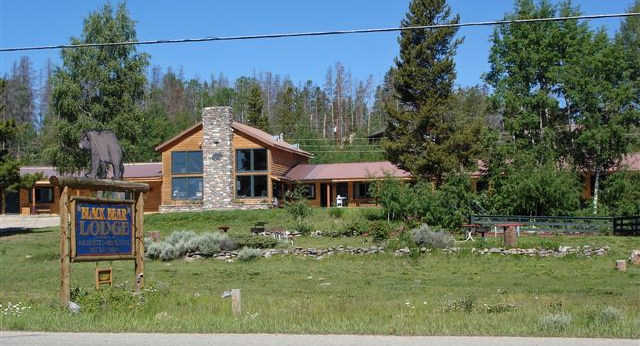 Scroll down for a map of the area and more outside photos. Click on a photo to see the main lobby.

#12255 Highway 34. Four lots in Block 8, Pine Beach, bordering 75 foot wide open space along Highway34
Attractive Motel overlooking Shadow Mountain Lake with 568 feet of frontage along Highway 34. Terrific visibility for visitors to
Rocky Mountain National Park, which is 2½ miles to the north. (Yogi Bear says "Pull Over. Pic-a-nic Basket Inspection Station!")
Short walk from National Recreation Area land and wildlife habitat where the Colorado River enters the lake. Impressive lobby
with two story fireplace. Spacious 2 bedroom owner's quarters. 17 clean, nicely decorated rooms from which to choose;
most have two beds. For winter guests there is an indoor sauna and hot tub. Summer guests enjoy the heated outdoor swimming pool.
2 acres of land with protected open space east of the property. $799,000

For the value there is no comparison with owning a home or building from scratch.
Write off your "home" and become part of the Grand Lake's business community! Scroll down for map.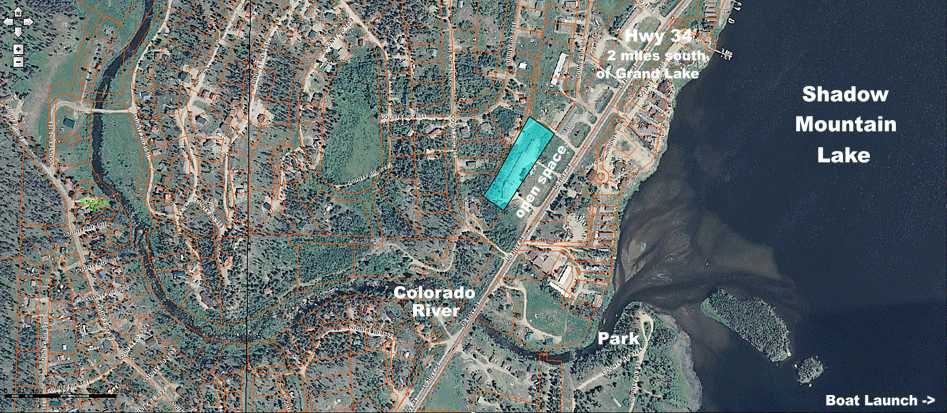 Motel is outlined in blue. Scroll down to see the big lodge and more. Click on photo to see inside.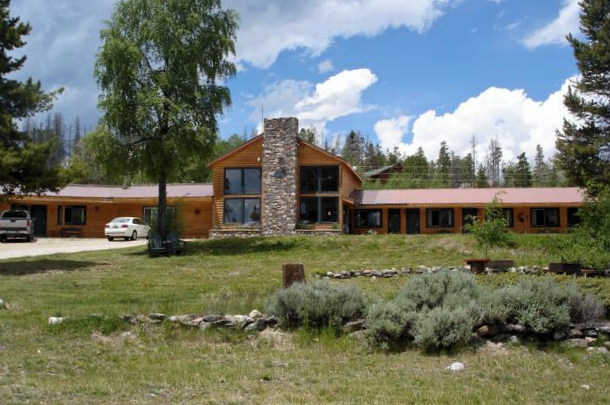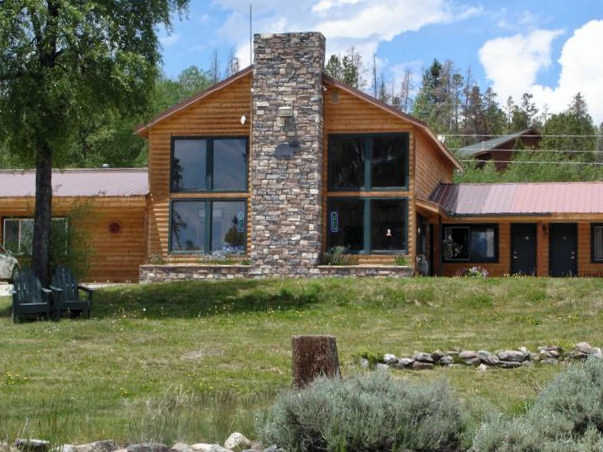 Click on photo to step into the lobby. Scroll down to see sign and for website link to the business.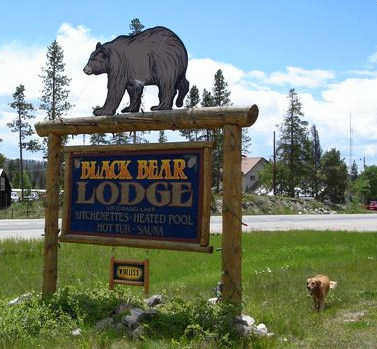 Click here to » visit the Black Bear Lodge website (use your back button to return to here)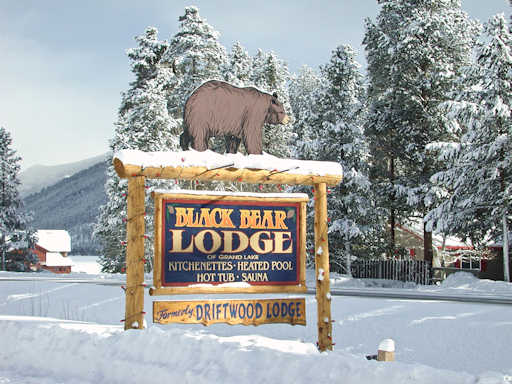 Click on photo to step into the lobby. We will then show you the owner's quarters, the rental units and the views toward Shadow Mountain Lake.
..