Scroll down each page that opens.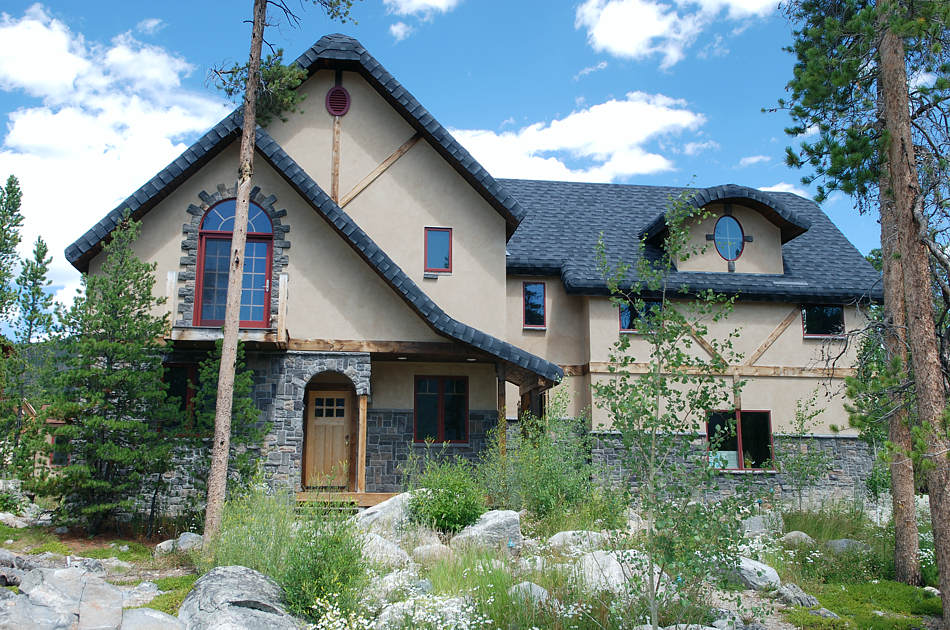 Click on photo for three more outside views of the home. We will then take you inside.

Charming home with arched windows and doors on a sunny acre on the edge of Grand Lake Village.
Two-story stone fireplace is efficiently designed with glass doors. Beautiful country-style kitchen.
Three Gorgeous bathrooms. Extra large master suite and bath immerses you in a world of your own.
There are also two guest bedrooms and an office area. 1700 sq. ft. plus double garage with high
ceilings. From the yard and upper level, one can see a bit of Grand Lake and Shadow Mountain Lake.
Reduced from $545,000 to $498,000 firm.
#345 Road 697

..
.. return to list ..