Scroll down each page that opens to see everything.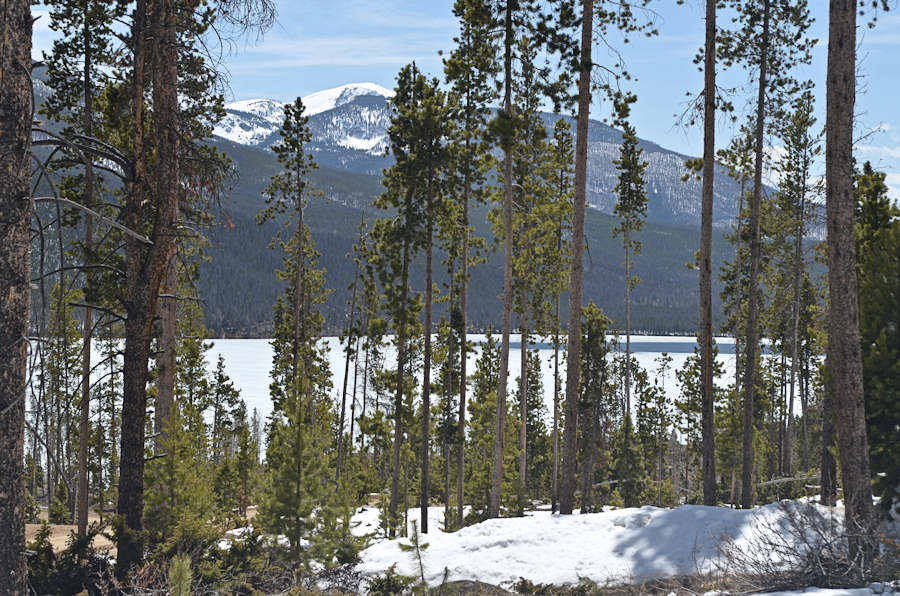 Scroll down for maps and a wider view of Shadow Mountain Lake from the land. Click on photo to look across the land.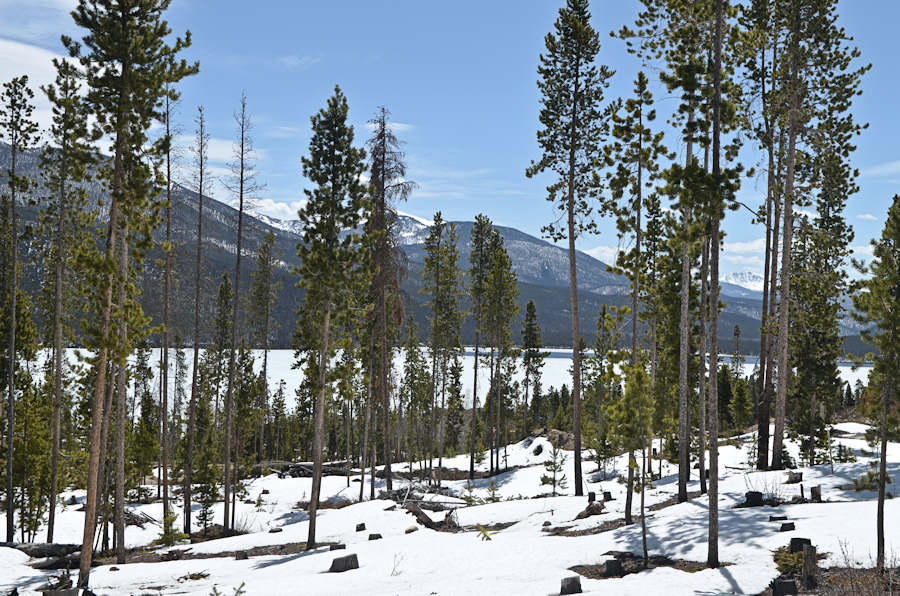 Lot 2 of Peper-Stagecoach Estates. #500 Road 466. Scroll down for maps.
Home site with lake and mountain views. This acreage borders a pond
and is set very close to the south end of 500 acres of protected recreation
district land.Corner site, less than 2 miles from Grand Lake Village. Over two acres of land. $169,000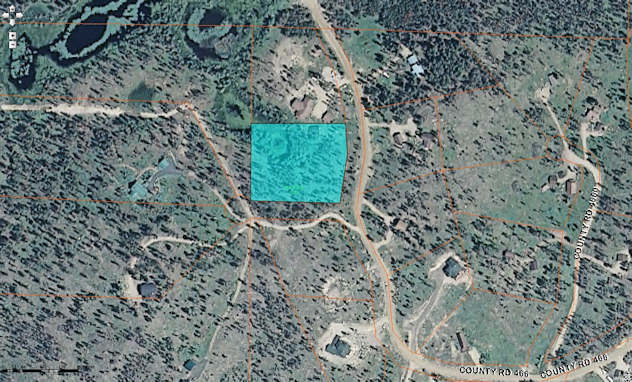 Scroll down to zoom out on the land highlighted on the map to see more of its setting.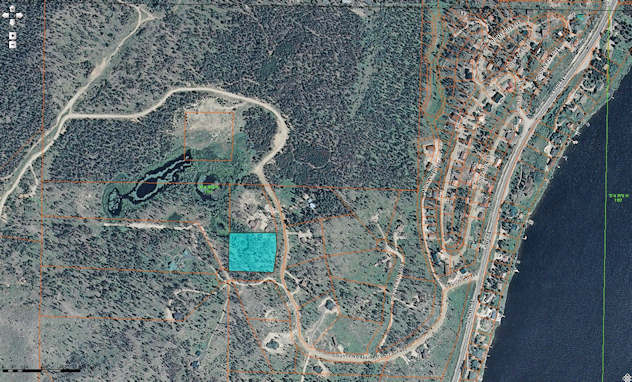 Scroll down to see more of the 500 acres of recreation district land to the north.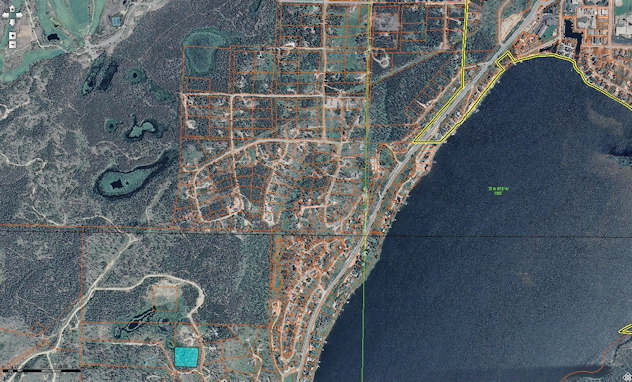 The golf course shows in the top left corner. Town of Grand Lake starts in the top right corner.
Shadow Mountain Lake is to the right (east). Click on map to see more of the highlighted land.
..
.. return to list ..