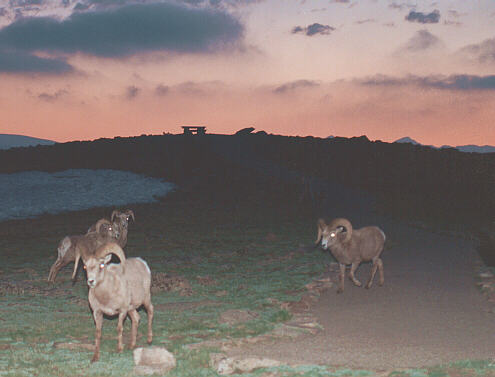 Bighorn sheep, looking like the original druids at Stonehenge in Rocky
Mountain National Park. This is near the top of Trail Ridge Road where
many people stop during the day and experience a totally different scene.
Click on photo for a daytime photo of a bighorn sheep family.
Click here to visit the Valley of the Lambs near Specimen Mountain.
.. return to wildlife list ..