Scroll far down the page to see everything.


Scroll down to see the home from further out in its yard. Click on a photo to see inside.


Spacious retreat on an acre of land, close to snowmobile trails into town
and dog-friendly Recreation District land. Enjoy your mountain bike and follow
the trails to the Colorado River. By car, Rocky Mountain National Park is just a mile away.
Stop at Sloopy's and then with shakes and more, and head into The Park and watch for elk and moose!
You'll love the Great Room for entertaining and the smaller fireplace room for quiet conversation.
Two bedrooms plus large loft sleeping area, two baths. Walkout lower level can be finished
as a large rec room with an adjoining bedroom and a full bath. $439,000
2300 sq. ft. heated. in main and upper levels plus 840 sq. ft in unfinished lower level.
Drive-in double garage (700 sq. ft) plus a detached single-car garage (250 sq. ft.).
#73 Road 474 (Clyde Drive). Trinder: Lot 54. R171510

Scroll down for summer photos and more. Click on a photo to see the Great Room adjoining the wide deck shown here.



Scroll down for maps of the setting.


The blue outline runs around the home's one acre of land. It's a country-mile to the home from Hwy 34. Scroll down to see Grand Lake in relation to the home.




Scroll down for two more winter views of the home. Click on a photo to see inside.



Scroll down to see the detached garage off to the right (in addition to the home's drive-in double garage).



Click on photo to step into the home's Great Room. Scroll down to see some of the back yard from the deck.




Scroll down for some back yard adventure.



Scroll down to see the back yard from the deck.



There once was a moose that lived under a deck. Come and gather around the fire and hear the adventures of moose, bear and fox.
Just beyond the trees in the photo above, 500 acres of Recreation District land stretch all the way to the Colorado River and northward to the golf course.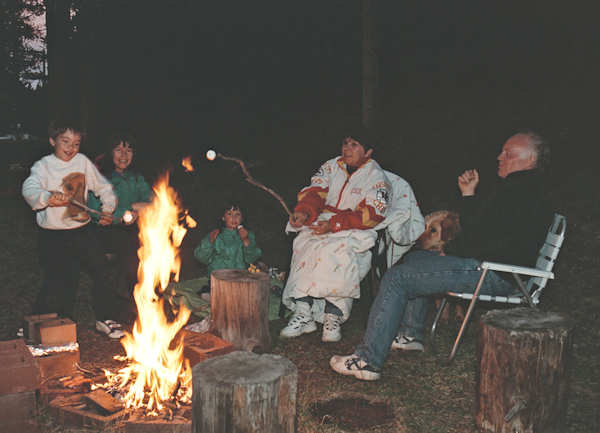 Click here » for a quick tour of Grand Lake's nearby Golf Course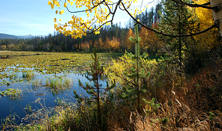 Click here »for a bike and dog walk into 500 acres of Grand Lake Recreation District land


Click here to » see inside the home featured here.
..

.. return to list ..