Scroll far down the page to see everything.


Scroll down for a view from the deck. Click on a photo to see inside all three levels of the end unit.


Court Club Soda Springs condominium with fine views to the Continental Divide.
Four bedrooms, three baths. Cozy central living room with gas fireplace.
Over 1200 sq. ft. plus garage and two decks and a patio. Short walk to fishing ponds. $210,000
#228 Road 4421. Soda Springs No2, Court Club TR-A Unit 1 in Building D. R184590


Scroll down to see the far side of the dwelling with this view down the road to the Indian Peaks in the Continental Divide.



Click on photo to see inside the end unit with the three levels and garage. Scroll down to see the fishing ponds a few steps away.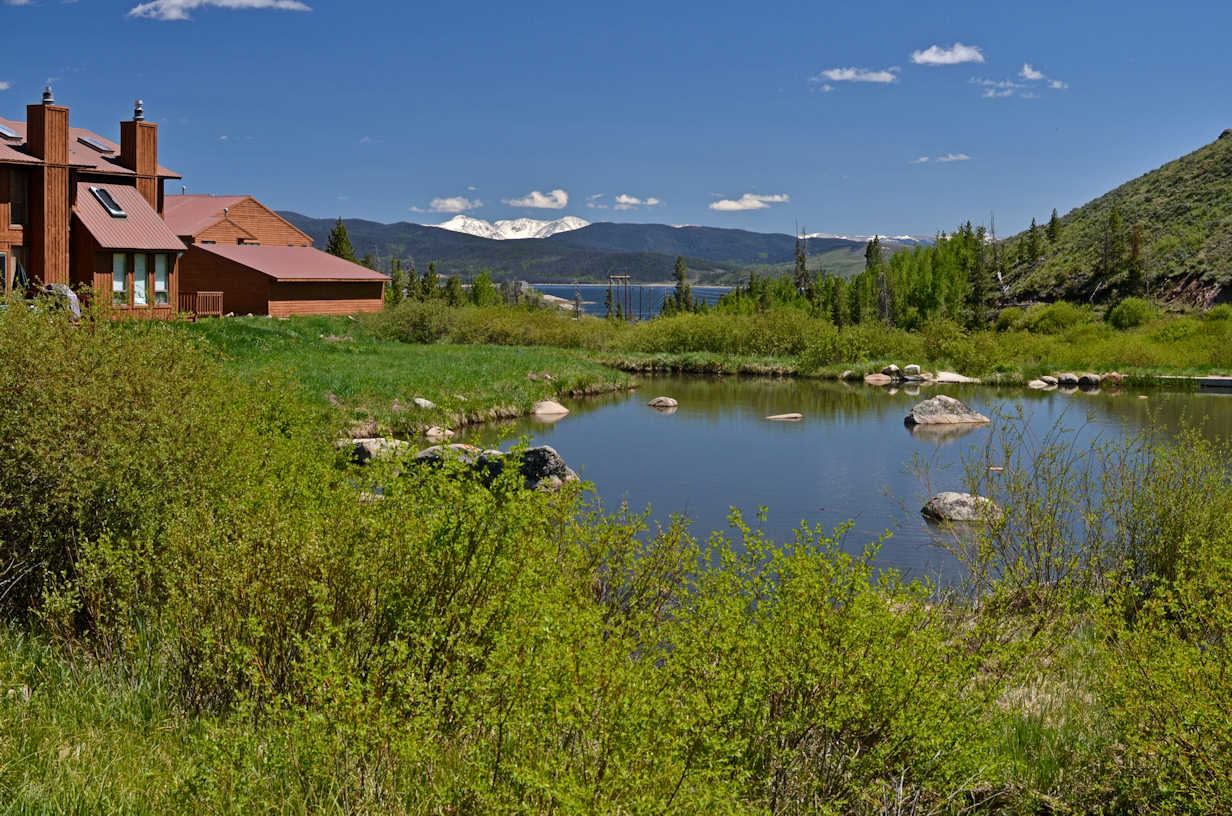 The Soda Springs area has several ponds holding natural runoff at different levels before the Soda Creek flows into Lake Granby shown above in the center.
Click on photo to see inside the Court Club condominium featured here, downstream of the pond shown here and over to the left to the big meadow.
Scroll down for several recent views from June of 2017 of the ponds and riparian environment.



Scroll down to look upstream into the greenbelt that joins the wildlife corridor through the big meadow.



Click on a photo to see inside the condominium with this greenbelt a few steps from its door.




Click on photo to jump into a nearby interior environment.



..


.. return to list ..