Scroll down each page that opens to see everything. Click on photos to see inside.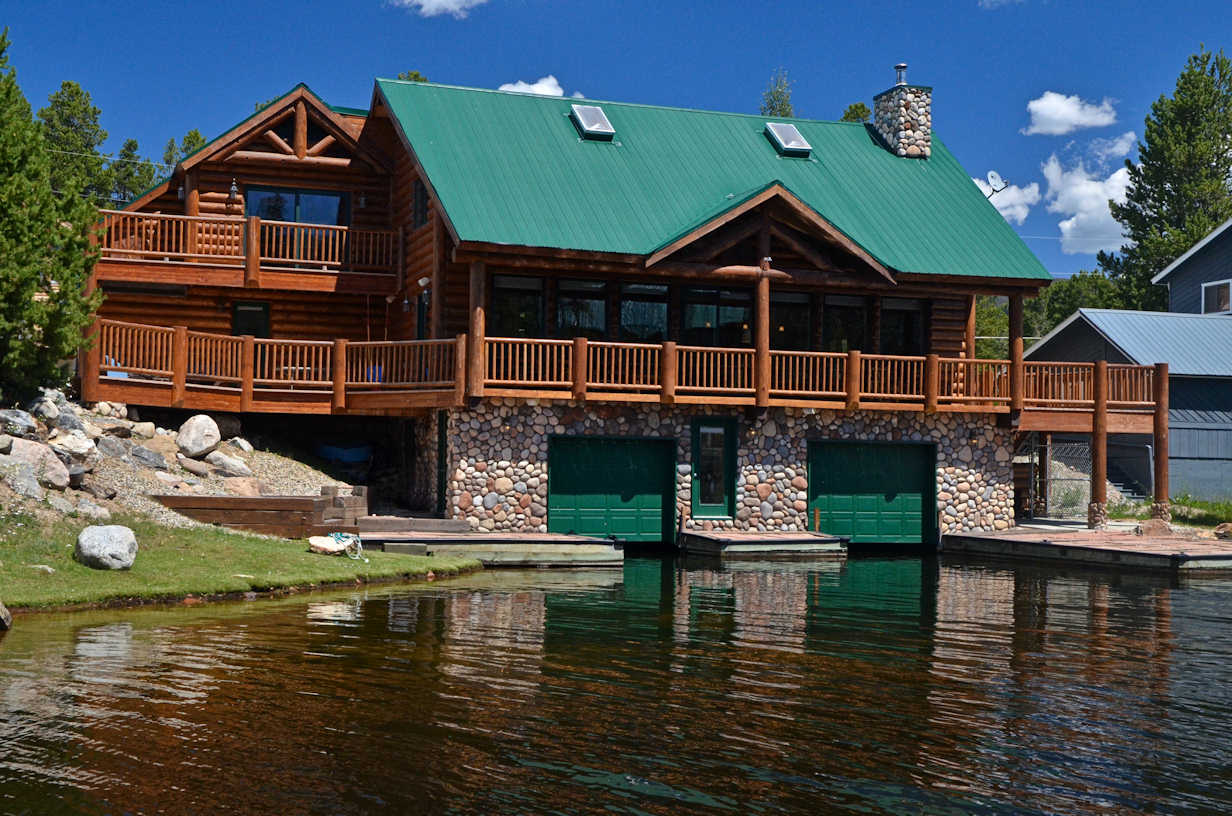 Scroll down to see more of the channel. Click on a photo for 4 more views of the home from outside.

Over a Boat House! Home with finishing touches of Log and Stone by Rainbow Bridge along the channel connecting
Grand Lake with Shadow Mountain Lake. Protected views of Mount Baldy. Great fishing. Ideal year-round location for kayaking.
Lakeside parks are at each end of the channel. Relax on your south-facing deck while volumes of water slip through the channel
with birds and water enthusiasts drifting on by. Four bedrooms, 3½ baths. Over 3000 sq. ft. plus decks and Double Boathouse. $1,398,000
Grand Lake Estates: Lot 1, Block 10. R144450 #520 Lakeside Drive.


One can kayak to Point Park directly ahead and wrap around into Grand Lake. Scroll down to add some snow to Mount Baldy.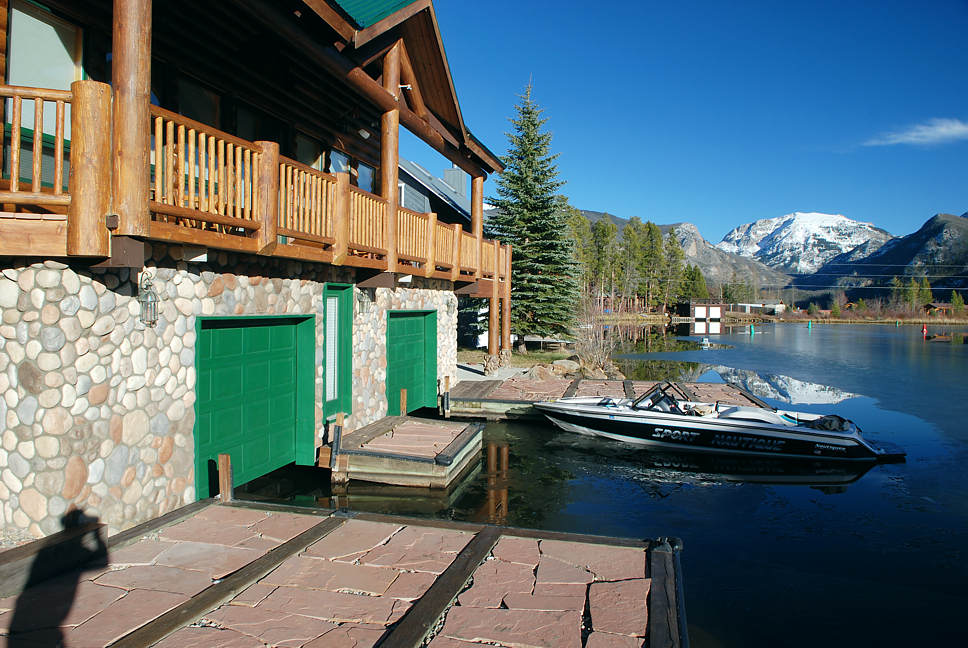 Scroll down for more views of the home from outside. We will then take you inside.
Even in the depths of winter, the channel remains free of ice and inviting for
taking out small boats. Home is partly built over two large and enclosed boat slips.
You'll love the beautiful stone surfaced docks. The log and stone finish inside the
home gives the feel of a classic mountain lodge. 4 bedrooms, 3½ baths.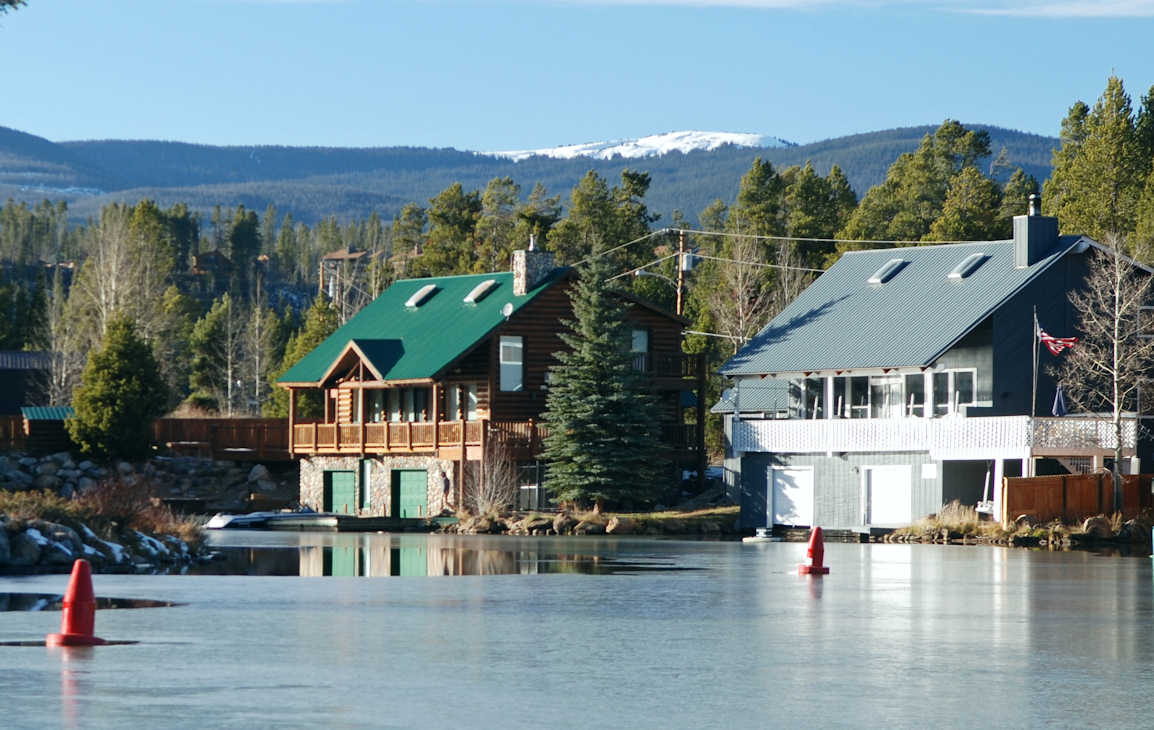 If water is pumped through The Channel mainly during the winter (and not in late summer when there are blooms of algae),
the water quality and clarity of Grand Lake and Shadow Mountain Lake is significantly improved. The photo above shows a bit of
icing in the channel.
..


.. return to list ..