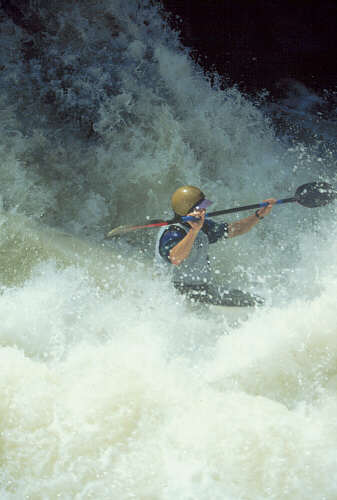 Photo by Stephens of PhotoManiacs Photography in Winter Park.
Rafting companies will start you at broad and placid section of
the Colorado River near Kremmling by the west end of Grand County.
If you stay the course, watch out, you'll soon be in Wild Gore Canyon!
.. return to sports list ..