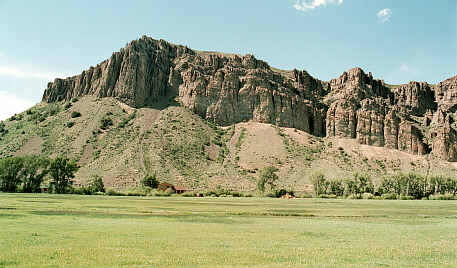 Bluffs just east of the town of Hot Sulphur Springs. The town has an excellent
historic museum. Its Hot Springs Resort might be renewed for 1997 and regain
its fame as a special destination. The Colorado River runs along these bluffs, by a
popular town park and fishing area and then plunges into scenic Byer's Canyon.
Click on photo to enter Byer's Canyon. From Hot Sulphur Springs one can head
into the mountains using a number of secondary/jeep roads.
.. return to scenery list ..